Side Effects of Allopurinol Drugs for Gout Linked to Risk of SJS, Other Hypersensitivity Reactions
July 22, 2015
By: Irvin Jackson
New research suggests that users of the allopurinol-based gout drugs, such as Zyloprim and Aloprim, may face an increased risk of suffering severe and potentially life-threatening hypersensitivity reactions, such as Stevens-Johnson syndrome (SJS), toxic epidermal necrolysis (TEN) and other skin problems. 
In a study published this week in the medical journal JAMA Internal Medicine, researchers from Taiwan indicate that nearly five out of every 1,000 users of gout drugs that use the active ingredient allopurinol can expect to experience some hypersensitivity reaction.
Among the hypersensitivity reactions recorded, reports indicate that users suffered Stevens-Johnson syndrome (SJS) and toxic epidermal necrolysis (TEN), which causes the skin to burn from the inside out and separate from the body.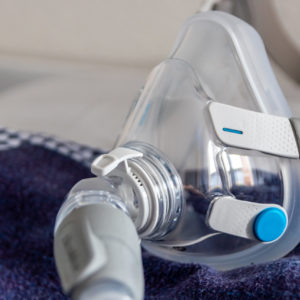 Did You Know?
Millions of Philips CPAP Machines Recalled
Philips DreamStation, CPAP and BiPAP machines sold in recent years may pose a risk of cancer, lung damage and other injuries.
Learn More
The research involved a retrospective nationwide population study on 23 million Taiwanese patients using the Taiwan National Health Insurance Research Database. Researchers collected data on allopurinol use from January 1, 2005 through December 31, 2011, identifying 1,613,719 users of allopurinol-based drugs, like Zyloprim and Aloprim; 495,863 of whom were new users.
According to the findings, 4.63 out of every 1,000 users experienced a hypersensitivity reaction within three months of the first prescription. They also found 2.02 incidents of hospitalization per 1,000 users due to hypersensitivity reactions occurred within the first month of use. The researchers determined that just under four out of every 10,000 users died due to related complications after beginning use of the gout drug.
"The annual incidence of allopurinol hypersensitivity rose statistically significantly during the study period," the researchers determined. "Risk factors for allopurinol hypersensitivity included female sex, age 60 yeard or older, initial allopurinol dosage exceeding 100 mg/d, renal or cardiovascular comorbidities, and use for treating asymptomatic hyperuricemia."
SJS is a serious and life-threatening reaction that has been linked to a number of different medications. The condition results in burns to the skin that produce blisters and severe rashes. When the skin lesions affect more than 30% of the body, the condition is typically referred to as TEN, which is a much more severe condition and may result in death.
Treatment for SJS and TEN usually require inpatient care at a hospital Burn Unit, and it can result in permanent blindness, organ failure and other serious problems.
Linda

November 17, 2022 at 1:04 pm

I was prescribed this drug for gout. I spent almost a month in the hospital because I developed Stevens Johnson. Syndrome (SJS). My body was burned inside and out. I still have tongue sensitivity , problems with my eyes, and other after affects after almost a year and a half.

Ronald

October 31, 2019 at 5:56 pm

I am a lupus patient that was prescribe the drug Allopurinol for me having a high uric acid level. The results of this drug gave me Steven Johnson Syndrome/(TENS). I was hospitalized for three (3) weeks in an intensive care burn unit with burns over sixty percent (60%) of my body. I underwent three Epidermal surgeries during my admittance . At present I am recovering but left with many scars an[Show More]I am a lupus patient that was prescribe the drug Allopurinol for me having a high uric acid level. The results of this drug gave me Steven Johnson Syndrome/(TENS). I was hospitalized for three (3) weeks in an intensive care burn unit with burns over sixty percent (60%) of my body. I underwent three Epidermal surgeries during my admittance . At present I am recovering but left with many scars and other personal sided effects from this medication.

Sylvia

October 28, 2019 at 4:27 pm

I suffered from taking Allopurinol.Hospitalized forapprox. 6wks. Dx DRESS syndrome

Darin

July 6, 2019 at 6:57 am

This medicine is bitter and nasty. It cause me to get real dizzy. And leave my head and stomach to hurt. It all cause me to throw up all the food I eat

Tonya

May 23, 2017 at 6:13 pm

Needing to find out more information about the Steven Johnson Syndrome
"*" indicates required fields