Neural Tube Birth Defects Declining in Face of Folic Acid Push: CDC
January 19, 2015
By: Irvin Jackson
A new report indicates that fewer women are giving birth to children with neural tube birth defects, primarily thanks to increased use of folic acid supplements during pregnancy. 
The U.S. Centers for Disease Control and Prevention (CDC) reports that from 1995 to 2011, there was a 28% decline in the number of neural tube defects reported, including anencephaly and spina bifida. The findings were presented in the latest issue of the agency's Morbidity and Mortality Weekly Report (MMWR), which was published on January 16.
The CDC used data from 19 population-based birth defects surveillance programs to calculate the number of neural tube defects (NTDs) from 1995 to 2011 and compared rates from when before folic acid fortification was commonly recommended, 1995-1996, and the period after folic acid fortification supplements began to be pushed nationwide in 1998.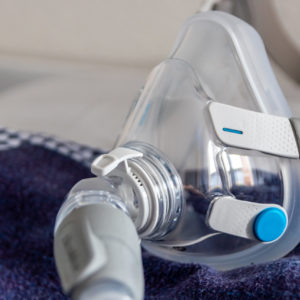 Did You Know?
Millions of Philips CPAP Machines Recalled
Philips DreamStation, CPAP and BiPAP machines sold in recent years may pose a risk of cancer, lung damage and other injuries.
Learn More
Neural tube defects are one of the most common types of birth defects, affecting about one in every 1,000 births in the U.S. They are characterized by a hole in the spinal cord or brain because the neural tube does not close completely. This can result in defects that include spina bifida, and brain malformations that may result in parts of the brain missing or protruding from the skull.
The CDC and health experts recommend pregnant women consume 400 µg of folic acid per day to prevent neural tube defects.
"Immediately after mandatory fortification, the birth prevalence of NTD cases declined," the MMWR notes. "Fortification was estimated to avert approximately 1,000 NTD-affected pregnancies annually."
The decline occurred across racial and ethnic groups. However, Hispanics appear to have a higher prevalence of neural tube defects and blacks have the lowest. Whites fall in between the two groups.
The reduction appears to have an inverse correlation with the increase in serum and red blood cell folate concentrations among women of childbearing age, meaning that the higher the levels of folate in the population, the lower the rate of NTDs.
Other causes, including the use of certain drugs, have been linked to an increased risk of these types of birth defects. The anti-seizure medication Depakote, the antidepressant Zoloft and some painkillers have also been linked to a potential increased risk of neural tube defects in some studies.
Depakote Birth Defect Concerns
Depakote was approved in the United States in 1978 for treatment of certain forms of epilepsy. However, Depakote pregnancy risks have been associated with the development of severe birth defects and malformations, including spina bifida, cleft palate, abnormal skull development, malformed limbs, holes in the heart and urinary tract problems; especially when the drug is taken during the first 28 days, when neural tube closure and other critical formations are taking place.
In 2006, the FDA added a "black box" warning about the potential risk of Depakote birth defects after a study found that 20% of pregnant mothers who gave birth while on the medication had a child with malformations or a birth defect.
In May 2013, the FDA put new restrictions on Depakote pregnancy use, contraindicating it for pregnant women, but only when it was used for the treatment of migraines. The agency did not contraindicate it for pregnant women using it to treat epilepsy. The FDA changed all valproate-based drugs from a class "D" to a class "X" pregnancy drug, but only as they pertain to migraines.
Abbott Laboratories, the makers of Depakote, currently faces a number of Depakote lawsuits filed by families throughout the country with children born with neural tube birth defects, which allege that the drug maker failed to adequately research the medication or warn consumers and the medical community about the risks associated with using the popular medication during pregnancy.
Some causes of neural tube defects are unknown. For years, investigators have tracked a high rate of neural tube defects in parts of Washington state, for example, without determining their cause. There have been 30 cases of anencephaly in the area since 2010, giving it a rate of 8.7 cases per 10,000 births. That compares with just 2.1 cases per 10,000 births nationwide.
While no culprit has yet been determined, health experts say they have seen low rates of folic acid supplementation in the area, which can increase the risk of anencephaly. They are also looking at possible links to molds and pesticides, while local residents are concerned that nuclear waste from a nearby nuclear power plant may be to blame.
Concerns about the cluster of birth defects in Washington state were first raised by a health-care provider in August 2012, after an excessive number of anencephaly births. Also known as neural tube defects, these problems often arise during the first month of pregnancy, which is a time when many women do not even know they are pregnant.
"*" indicates required fields