Nevada Medical Malpractice Lawsuit Damages Cap Being Challenged
August 27, 2010
By: Staff Writers
The family of a Nevada woman who died due to a medical misdiagnosis is preparing to challenge the state's cap on damages in medical malpractice lawsuits. 
The wrongful death lawsuit was filed by the family of Adeline Villegas, who died in August 2007 of a ruptured ulcer and peritonitis after being misdiagnosed by Dr. Mahmud A. Sheikh as pancreatitis. The lawsuit was brought in 2008 against both Sheikh and Spring Valley Hospital.
The family's lawsuit ran into the state's medical malpractice cap of $350,000 on non-economic damages, which defense attorneys argue is the amount that would have to be divided among Villegas's husband and six children. The plaintiffs are challenging that interpretation, saying that the cap should apply to each individual claimant, which would raise the amount awarded for pain and suffering to $5.6 million. They are also ready to challenge the constitutionality of the entire malpractice damage cap if the court does not agree with their interpretation of how the cap should be applied.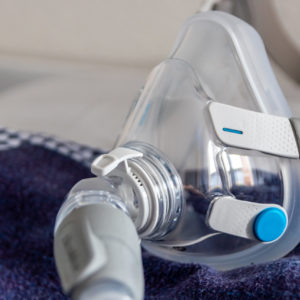 Did You Know?
Millions of Philips CPAP Machines Recalled
Philips DreamStation, CPAP and BiPAP machines sold in recent years may pose a risk of cancer, lung damage and other injuries.
Learn More
About 30 states currently have damage caps in some form, but they have increasingly been challenged by plaintiffs with medical malpractice lawsuits. State Supreme Courts in Illinois and Georgia have thrown out similar damages caps over the last year, saying that the imposition of caps by the state legislatures violated the plaintiffs' rights to a trial by jury, since the cap overrode the jury's judgment on what the compensation for those cases should be.
Physicians in Nevada say that the caps keep their insurance premiums down and keep doctors from fleeing the state. However, a recent high-profile Hepatitis C outbreak involving a Las Vegas endoscopy clinic has cast physicians in the state in a negative light, and may result in a court that is unsympathetic to their cause.
The current Nevada malpractice caps were approved by voters in a 2004 campaign by physicians across the state.
California was the first state to enact a damage cap in 1975, specifically limiting the non-economic damages in medical malpractice lawsuits. According to the National Conference of State Legislatures, as of 2005 ten states capped recoveries specifically on medical malpractice cases and another 22 have caps that are not limited to medical malpractice. About a dozen states also have caps on punitive damages.
steve

April 2, 2011 at 12:44 am

there should be no cap if you kill someone .if doctors want to leave nevada don't let the door hit you.there are plenty of qualified doctors who wpould love to live here and ski tahoe.

Hollzy

November 12, 2010 at 7:59 pm

How can u predict the future of damages from a medical mistake this person/ persons may need medical attention for the thirty forty years? at the lease there should be a 10 % cost of living added to the law suite to keep up with rising cost and inflation for the poor soul that got screwed up.
"*" indicates required fields