New Rules Proposed For Conducting Clinical Drug Trials
December 30, 2014
By: Irvin Jackson
Federal health experts have proposed new rules regarding clinical drug trials, seeking to significantly expand how much information researchers and drug companies must provide to the public. 
A special report in the New England Journal of Medicine (NEJM) calls attention to a recent Notice of Proposed Rulemaking issued by the U.S. Department of Health and Human Services (HHS), which makes substantial changes to the registration of U.S. clinical drug trials. The report, published on December 24, breaks down the proposed changes and encourages the scientific community to support them during the public comment period.
The registration of clinical trials is governed by Title VIII of the Food and Drug Administration Amendments Act of 2007 (FDAAA). The law requires certain clinical drug trials in the U.S. be registered with ClinicalTrials.gov and that summary results be submitted for public access. The site is administered by the National Institutes of Health, part of DHHS. Publication of the information and summary results is seen as a guard against publication bias and other biases that could affect the studies' conclusions.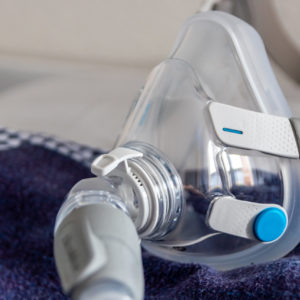 Did You Know?
Millions of Philips CPAP Machines Recalled
Philips DreamStation, CPAP and BiPAP machines sold in recent years may pose a risk of cancer, lung damage and other injuries.
Learn More
HHS is taking public comment on the proposed rule until February 19, 2015.
The proposed rule is comprised of three major parts. Perhaps the most significant changes are a large expansion of how much information must be provided on adverse events detected during the clinical trial.
Previously, researchers have only had to provide two tables on adverse events that occurred during the clinical trials; one on all serious adverse events, and another on all adverse events that exceeded a frequency of 5% within the study group.
The new rules would require much more data on adverse events including:
The time-frame during which adverse event data were collected.
The approach used to collect adverse event data.
A table on all-cause mortality, listing participant deaths from any causes.
A determination on whether the adverse event was caused by drug being investigated.
The proposed rule additionally requires an expansion of the amount of data provided when a clinical trial is first registered, including more complete descriptions of the clinical trial, and must indicate the status of a human subjects protection review.
The proposed rule also greatly expands the amount of information required when reporting clinical trial results. The most significant change is that summary results must be submitted to ClinicalTrials.gov whether a drug has been approved by the FDA or not. Currently, the results of clinical drug trials are only required if the drug has been approved, licensed, or cleared for marketing by the agency.
"HHS proposes to require the submission of results for applicable clinical trials of unapproved products for several reasons, including to reduce bias in publicly available information about investigational products stemming from selective disclosure of results, to assist those attempting to assess the benefits and harms of entire classes of drugs or devices, to avoid unnecessary duplication of trials of products shown to be unsafe or ineffective, and to inform the description of potential risks and benefits provided in consent forms for future studies," the NEJM special report notes.
Clinical Trial Concerns
The integrity of industry clinical trial data has come under fire in recent years in the wake of a number of incidents regarding claims of ghost-writing and deliberate hiding or downplaying of drug risks and side effects.
In 2012, a congressional investigation determined that Medtronic paid $210 million to study authors that failed to include data on complications linked to its Infuse bone growth product in their reports. Those authors not only failed to disclose links to Medtronic, but the investigation also determined that Medtronic employees secretly edited and sometimes wrote parts of the studies before they were published, which encouraged the off-label use of Infuse.
More recently, Boehringer Ingelheim has come under fire for the veracity of RE-LY, the clinical trials that led to the approval of the blood thinner Pradaxa.
The company has been hit from all sides by allegations that it withheld data on Pradaxa, and was even sanctioned by a federal judge for withholding evidence in Pradaxa litigation filed over the failure to warn about the risk of severe and uncontrollable bleeding
Independent medical experts have not only questioned the veracity of RE-LY, but some have suggested the study was so poorly done and so questionable that it should not only be investigated for accuracy, but for ethical violations as well.
RE-LY, published in September 2009,  has been amended twice and one of the amendments included data on bleeding events the company admits were left out of the original findings.
The results of RE-LY were questioned yet again in October 2011, by researchers from the University of British Columbia, who wrote a letter to Therapeutics Initiative, warning that the RE-LY was fundamentally flawed. They concluded that Pradaxa was prematurely approved and that it is unsafe to use for many patients. The researchers also determined that an independent audit of the RE-LY clinical trials needs to be done to look at irregularities in the conduct, bias and RE-LY's findings.
After Pradaxa was released, the FDA was flooded with adverse event reports involving injuries and reports of hundreds of patients bleeding to death in just the first few months. Data later turned up suggesting that Pradaxa can build up in patients with decreased kidney function, who may require monitoring to use the drug safely.
According to an investigation in July by the British Medical Journal, internal documents from Boehringer Ingelheim found that the risk of bleeding events could be reduced by 30-40% with more blood monitoring; the same monitoring it was telling people in its commercials that they did not need.
Ultimately, Boehringer Ingelheim agreed to pay about $650 million to settle more than 4,000 Pradaxa lawsuits filed by individuals throughout the United States who allege that inadequate warnings and information about the bleeding risks were provided.
The incidents have led many researchers to call for expanded access to raw clinical trial data.
"*" indicates required fields