Levaquin, Avelox, Cipro Get New FDA Warnings Over Low Blood Sugar, Mental Health Problems
July 11, 2018
By: Irvin Jackson
Federal drug regulators have once again issued new warnings about the potential side effects of antibiotics like Levaquin, Avelox and Cipro, indicating that the controversial drugs may cause certain mental health problems and significant decreases in blood sugar. 
In a drug safety communication issued on July 10, the FDA announced that new label warnings will be required for most members of a class of antibiotics known as fluoroquinolones, which have already been linked to a number of serious health risks.
While the drugs currently contain some cautionary information about changes to blood sugar and mental side effects, the new warnings will be more pointed and specific.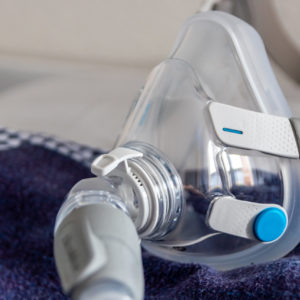 Did You Know?
Millions of Philips CPAP Machines Recalled
Philips DreamStation, CPAP and BiPAP machines sold in recent years may pose a risk of cancer, lung damage and other injuries.
Learn More
"Blood sugar disturbances, including high blood sugar and low blood sugar, are already included as a warning in most fluoroquinolone drug labels; however, we are adding that low blood sugar levels, also called hypoglycemia, can lead to coma," the FDA safety communication states. "The new label changes will make the mental health side effects more prominent and more consistent across the systemic fluoroquinolone drug class. The mental health side effects to be added to or updated across all the fluoroquinolones are disturbances in attention, disorientation, agitation, nervousness, memory impairment, and serious disturbances in mental abilities called delirium."
The FDA advised patients to be aware of the potential symptoms of mental health side effects, listed above, and of the signs of low blood sugar, which include:
Confusion
Rapid pulse
Dizziness
Pale skin
Feeling shaky
Sweating
Unusual hungar
Trembling
Headaches
Weakness
Irritability
Unusual anxiety.
Patients with diabetes may be required to monitor their blood sugar more frequently when using these antibiotics.
The FDA recommends that health care professionals be aware of the new warnings and the potential risk of hypoglycemia that can result in coma, which could occur more frequently in elderly patients or diabetics taking insulin or an oral hypoglycemic medication.
The agency also warned doctors to make their patients aware of the risks of low blood sugar when taking these drugs, and that psychiatric adverse reactions could occur after just one dose.
According to the FDA, doctors should stop treatment with Levaquin, Avelox and similar drugs immediately if patients report experiencing central nervous system side effects, psychiatric adverse reactions, or blood glucose problems. They should switch those patients to a non-fluoroquinolone antibiotic if possible.
Fluoroquinolone Side Effects
The widely used class of antibiotics has been on the market since the 1980s, including brand names like Levaquin, Cipro, Avelox, Factive, Baxdela, and more than 60 generic equivalents. The new warnings apply to those fluoroquinolones taken by mouth or by injection, and is the latest in a string of label updates required in recent years.
In August 2013, the FDA required the makers of all fluoroquinolones to provide stronger warnings about the peripheral neuropathy risk from the antibiotics, indicating nerve problems associated with the drugs may last for months or years after an individual stops taking the drug.
The FDA issued a major fluoroquinolone antibiotics warning in May 2016, due to a variety of "disabling and potentially serious side effects," which led the agency to conclude that the risks may outweigh the benefits associated with using the medications to treat uncomplicated infections.
That warning concerned reports of permanent nerve damage, known as peripheral neuropathy, as well as tendon ruptures and other health risks.
Concerns about the risk of aortic dissection and aortic aneurysm with fluoroquinolones emerged in late 2015, following the publication of a report in the medical journal JAMA Internal Medicine, which found that current use of Levaquin, Avelox or other similar antibiotics was associated with a two-fold increased risk of suffering an aortic aneurysm or dissection injury.
Hundreds of Avelox lawsuits, Levaquin lawsuits and Cipro lawsuits have been filed in recent years, each raising similar allegations that the drug makers failed to adequately investigate the safety of their drugs or warn about the disabling side effects. Plaintiffs maintain that they may have avoided long-term and permanent peripheral neuropathy problems if adequate warnings had been provided.
Erin

April 28, 2020 at 8:00 pm

I have experience all of the side effects. I was once a super strong runner, and within a couple of years of taking Cipro wilted away and had all of these very confusing and a life changing side effects. I've spent thousands of dollars on natural treatments and trying to get to the bottom of these issues, including multiple trips to the ER, chest pain cognitive function issues and damage to my art[Show More]I have experience all of the side effects. I was once a super strong runner, and within a couple of years of taking Cipro wilted away and had all of these very confusing and a life changing side effects. I've spent thousands of dollars on natural treatments and trying to get to the bottom of these issues, including multiple trips to the ER, chest pain cognitive function issues and damage to my arteries recently hypoglycemic episodes of near passing out on a number of occasions. I would love to learn if there's any kind of relief legally I could receive since this is cost my husband and I thousands of dollars and I have a newborn
"*" indicates required fields