New Safety Standards Introduced to Address Risk of Children Swallowing High-Powered Magnets
September 12, 2022
By: Irvin Jackson
In response to continuing problems with children suffering severe and potentially life-threatening injuries after swallowing high powered magnets, federal regulators have approved new standards which call for separable magnets to be too large for children to swallow, or be made with weaker magnetic fields.
The U.S. Consumer Product Safety Commission (CPSC) announced the new federal safety standard for magnet products September 7, as part of years-long effort to reduce the risks posed by a number of products sold with small, powerful magnets.
The magnets are often found in adult desk toys or building sets, containing pieces that can be connected to form various shapes and designs. However, many children have been left with devastating injuries after accidentally swallowing the magnets while attempting to simulate pierced tongues or attracting the magnets through their cheeks.
When high-powered magnets are swallowed, they can attract to each other and other material, even through internal body tissue and across the intestinal tract. This can cut off the blood supply to various organs and lead to serious injuries, such as perforations to the intestine, twisting, blocked intestines, infections, blood poisoning and death.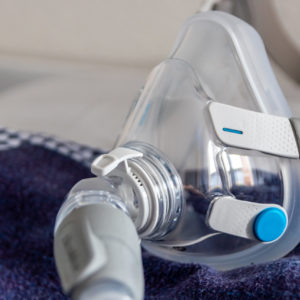 Did You Know?
Millions of Philips CPAP Machines Recalled
Philips DreamStation, CPAP and BiPAP machines sold in recent years may pose a risk of cancer, lung damage and other injuries.
Learn More
The new federal standard requires loose or separable magnets in certain magnet products be made too large to swallow, or be magnetically weak, to avoid the risk of internal injuries when swallowed. If the magnets fit in a small parts cylinder, they must have a flux index (how magnet strength is measured) of less than 50 kG2 mm2.
In 2014, the CPSC issued a mandatory federal standard for high-powered toy magnet sets, banning them from the market. However, the US Court of Appeals for the Tenth Circuit overturned the ban in 2016, indicating the CPSC did not have enough data to show the magnets were unsafe, allowing the sale of magnet sets to continue.
The toy magnet safety rules, enacted in October 2014, came after several battles with manufacturers to get them to recall products after the CPSC determined that warnings provided were insufficient to avoid injuries. One of the magnet manufacturers, Zen Magnets, LLC, protested the new rules, and challenged them in court and won.
High-Powered Magnets' Risks to Children
According to a magnet information center website published by the CPSC, nearly 3,000 children and teenagers swallowed the magnets and had to be treated in emergency rooms nationwide between 2009 and 2013, including the death of a 19-month girl, Annaka Chaffin, after accidentally swallowing the magnets.
Research published in 2021 found that the reversal of the magnet ban led to an increase in magnet ingestions and injuries. Data indicates the injuries increased more than 400% with the majority of the injuries occurring in 2018 and 2019.
The CPSC reports more than 26,000 magnet ingestions were treated in hospital emergency rooms from 2010 to 2021. The cases have continued to rise every year since 2018, and have resulted in at least seven deaths from magnet ingestions; mostly involving toy magnet sets.
The new CPSC rule applies to magnet products with one or more loose or separable magnets designed or intended for entertainment, jewelry, mental stimulation, stress relief, or a combination of these purposes. The federal rule does not apply to toys for children under 14 years old, because they are already part of a CPSC mandatory toy standards.
The CPSC said the magnets present an unreasonable risk of injury, and other measures implemented to reduce the risk to children and teens have been ineffective in helping to persuade children and teens to avoid the hazard. The injuries happen to both children and teens, not just young children. Some teens use the magnets to mimic mouth piercings and unintentionally swallow them.
The commission voted 5 to 0 to approve the mandatory standard. The rule goes into effect 30 days after publication in the Federal Register and applies to magnet products manufactured after that date.
"*" indicates required fields