Honda Recalling 1.7M Additional Vehicles Due To Takata Airbag Explosion Risks
July 10, 2019
By: Irvin Jackson
Honda is recalling an additional 1.7 million vehicles, due to the potential for the defective Takata airbag inflators to spontaneously explode and send shrapnel throughout the cab.
The National Highway Traffic Safety Administration (NHTSA) announced the Honda and Acura Takata airbag inflator recalls on June 27, in the last phase of the automobile manufacturer's efforts to replace all potentially defective airbag inflators that have been linked to more than a dozen deaths and hundreds of injuries.
The Takata airbag recall is the largest and most complex in U.S. history, impacting vehicles manufactured by at least 19 different auto makers.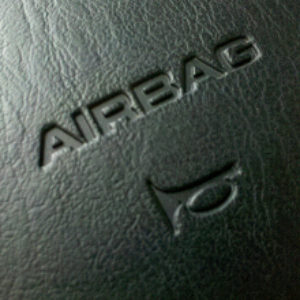 Defective Takata airbag inflators may explode under certain conditions, sending dangerous and potentially deadly shrapnel into the passenger's compartment. NHTSA investigators have found that the inflators are more susceptible to explode in more humid climates; mainly the southern regions of the U.S. that are closer to the equator. The NHTSA has specifically stated that the ammonium nitrate based propellants may not be suitable for inflator designs due to the unknown effects of climate impact.
To date, at least 16 deaths have been reported in the United States, with 14 of those involving impacted Honda vehicles, and two involving Ford models. At least seven additional deaths involving Honda vehicles equipped with Takata airbags have been reported outside of the United States.
The latest series of Honda recall includes various model years of Honda Accord, CRV, Civic, Element, Fit, Odyssey, Pilot, Ridgeline, Crosstour, Insight, Pilot, and Element models. Vehicles impacted under the Acura line include various model year MDX, RL, TSX, ZDX, 3.2CL, 3.2 TL, and ILX models.
The vehicles are equipped with either frontal driver or passenger or side airbag inflators that may be prone to propellant degradation after long-term exposure to high humidity.
Honda has announced they will begin notifying owners of the recall and will provide instructions on how to schedule a free airbag replacement at their local dealer by August 12, 2019, when repair parts become readily available.
Customers with additional questions or concerns regarding the recall are encouraged to contact Honda customer service at 1-888-234-2138.
To date, approximately 14.6 million Honda and Acura vehicles have been recalled throughout the U.S. due to being equipped with potentially rupturing Taka airbags. As of June 7, 2019, the manufacturer announced nearly 20,000 Honda and Acura repairs have occurred on a daily basis and has reached an 83% completion rate.
A number of airbag recall lawsuits have been filed over the massive Takata recall series, including the most recent Ford Motors airbag settlement. In July 2018, Ford's airbag settlement was announced providing at least $299.1 million for expenses incurred by owners or leaseholders of certain vehicles, as well as a rental program to provide loaner vehicles while awaiting airbag repairs or replacement.
Lawsuits over recalled Takata airbags filed throughout the federal court system have all be centralized in the U.S. District Court for the Southern District of Florida, as part of a multidistrict litigation, or MDL.
"*" indicates required fields