Allergan Textured Breast Implant Lawsuits Centralized in New Jersey State Court
June 23, 2020
By: Irvin Jackson
The Administrative Director of New Jersey state courts has announced that all Allergan Biocell breast implant lawsuits filed in that state will be consolidated before one judge for coordinated pretrial proceedings.
Following a nationwide Allergan breast implant recall issued last year, a growing number of women are now pursuing claims against the manufacturer, alleging that the textured design may increase the risk of a rare type of cancer in the tissue surrounding the implant, which is now known as breast implant-associated anaplastic large cell lymphoma (BIA-ALCL).
While many of the cases filed against the manufacturer are pending in the federal court system, several complaints have been filed in New Jersey state court, where the manufacturer's U.S. headquarters are located. In addition, as breast implant injury lawyers continue to review and file claims in the coming months, additional claims are expected to be brought in the state.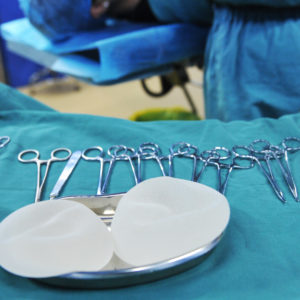 Acting Administrative Director of the Courts, Glenn A. Grant, issued a Notice to the Bar (PDF) on June 8, announcing that all of the cases will be consolidated as part of a multicounty litigation (MCL) in the New Jersey Superior Court for Bergen County, where the claims will be overseen by Judge Rachelle Harz for coordinated discovery and pretrial proceedings.
In the Federal court system, the Allergan Biocell litigation has already been centralized in the U.S. District Court for the District of New Jersey, where the U.S. Judicial Panel on Multidistrict Litigation (JPML) decided late last year to consolidate claims brought nationwide before U.S. District Judge Brian R. Martinotti.
Centralization of the claims is intended to reduce duplicative discovery into common issues in the cases, avoid conflicting pretrial schedules from different judges and serve the convenience of the common parties, witnesses and the judicial system.
The New Jersey cases will work like a federal multidistrict litigation, but at the state-court level. All of the cases will remain individual lawsuits and the judge will likely schedule a series of early test trials known as bellwether cases. If no Allergan breast implant settlements can be reached, the cases will eventually be tried as individual claims in New Jersey state court system.
"*" indicates required fields