Link Between Levaquin Side Effects and Retinal Detachment Found In Another Study
March 24, 2016
By: Irvin Jackson
New research by French investigators warns of a risk of retinal detachment with Levaquin and other similar antibiotics, backing up the findings of prior studies and a warning issued earlier this year by Canadian health officials. 
In a study published by the medical journal JAMA Ophthalmology on March 10, researchers found a nearly 50% increased chance of retinal detachment within 10 days of patients being prescribed medications that belong to a class of antibiotics known as fluoroquinolones, which includes Levaquin, Avelox, Cipro and other popular medications.
Retinal detachment is a serious medical condition that occurs when the retina peels away from the underlying layer of support tissue. If not properly treated, the entire retina may detach, resulting in blindness or other permanent vision impairment.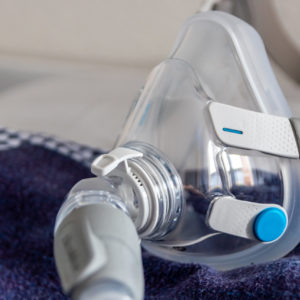 Did You Know?
Millions of Philips CPAP Machines Recalled
Philips DreamStation, CPAP and BiPAP machines sold in recent years may pose a risk of cancer, lung damage and other injuries.
Learn More
Researchers with the French National Agency for Medicines and Health Products Safety examined data from French healthcare databases on 27,540 adults with retinal detachment from July 1, 2010 through December 31, 2013. They looked at current use and past use, with current use defined as fluoroquinolone exposure within 10 days immediately before retinal detachment surgery.
According to the findings, there was a 46% increased risk of retinal detachment during the 10-day period after antibiotics like Levaquin were prescribed. The researchers warned that the risk was significantly increased for certain types of retinal detachment, including rhegmatogenous and exudative retinal detachment.
The study's findings indicated no association with recent and past fluoroquinolone use outside of that 10-day period.
"These findings, along with the available literature, suggest an association between fluoroquinolone use and the risk for (retinal detachment)," the researchers concluded. "The nature of this association should be further investigated in future studies."
Past studies and investigations have also set off warning signals in the medical community.
In a safety review summary published in January, Health Canada investigators warned that they could not rule out a potential link between retinal detachment and Levaquin, Avelox and other antibiotics that are part of a class of medications known as fluoroquinolones.
Concerns first emerged about the link between side effects of Levaquin and retinal detachment three years ago, following a study published in the Journal of the American Medical Association (JAMA), which found that about one in 30 cases of retinal detachment involved someone taking Levaquin, Avelox or another fluoroquinolone.
In addition to the original JAMA research, another study published in 2013 found retinal detachment cases with Levaquin, Cipro, Avelox and other fluoroquinolones may be seriously underreported. This prompted healthcare officials to further question the use of fluoroquinolones and the role the antibiotics play in causing the serious eye condition.
However, a Dutch study published later that year did not find an association between fluoroquinolones and serious eye problems. That study concluded the class of drugs did not appear to contribute to the risk of retinal detachment.
A 2014 study published in the medical journal Ophthalmology also raised questions about the antibiotic retinal detachment risk.
The findings of the various studies have raised concerns that the antibiotics could damage the connective tissue in the eye. These concerns were strengthened by the fact that the drugs had already been linked to connective tissue problems, including tendon damage and Achilles tendon ruptures.
In July 2008, the FDA required that a "black box" warning be added about the tendon rupture risk with Levaquin and other fluoroquinolone antibiotics, which is the strongest warning that can be placed on a prescription medication. However, consumer advocates called for stronger tendon rupture warnings to be added at least two years earlier, with Public Citizen filing a petition with the FDA in 2006, insisting that consumers and the medical community be provided with clearer warnings about the risk of tendon damage.
"*" indicates required fields