New Takata Airbag Recalls Being Issued Over Non-Azide Driver Inflators: NHTSA
January 07, 2020
By: Russell Maas
At least five automobile manufacturers are set to recall an undisclosed number of vehicles equipped with defective Takata airbag inflators, which may rupture or underinflate when deployed, posing an increased risk of injury for vehicle occupants.
The U.S. National Highway Traffic Safety Administration (NHTSA) announced new Takata airbag recalls this month, after identifying problems with inflators that may contain a faulty seal, which could allow moisture to enter the propellant that is used to inflate the airbag.
The recall involves Non-Azide Driver inflators (NADI), which do not contain a phase stabilized ammonium nitrate propellant. According to the recall notice, the impacted inflators could be susceptible to absorbing moisture through the faulty seal, causing the inflators to rupture or lead to the air bag deploying slowly during a crash, offering virtually no protection to the occupants.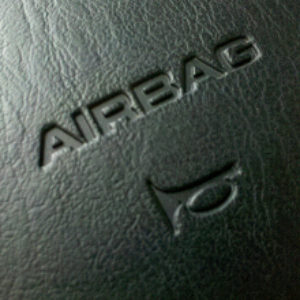 According to this most recent announcement, the Takata NADI inflators were used in certain Toyota, BMW, Audi, Honda and Mitsubishi vehicles. The NHTSA is unclear on how any vehicles are impacted, and the agency is working with Takata and the automobile manufacturers to determine which vehicles should be included in the recall.
BMW of North America has identified nearly 120,000 vehicles potentially impacted by the Takata NADI inflator risks. The manufacturer has already recalled model year 1999 through 2001 model year 323i, 325i, 328i and 330i vehicles, as well as model year 2000 through 2001 323i, 325Ci, 328Ci, 330Ci, 323iT and 325iT vehicles.
Subsequently, BMW issued a Do Not Drive recall for approximately 7,910 of those vehicles, which included the 1999 323i and 328i vehicles. The manufacturer stated these vehicles are considered high-risk and is recommending owners not to drive them until they have been repaired.
In early December 2019, NHTSA officials announced a Takata airbag recall expansion, adding to tens of millions of vehicles recalled in recent years due to the potential for the NADI high risk airbags to explode and send shrapnel debris into the passenger cabin.
The announcement indicated various vehicle models manufactured from 1995 through 2000 by BMW, Volkswagen, Honda, Toyota and Mitsubishi were included, with recalls likely being issued in early 2020.
This recall is different from problems with Takata airbags that have resulted in the recall for millions of vehicles in recent years, due to a risk that the airbag may explode and send debris or shrapnel into the passenger compartment in the event of an accident.
Original Takata Recalls
Takata airbag problems have become the largest and most complex recall to ever hit the auto industry, involving at least 19 different automobile manufacturers that make up more than 90% of Americas vehicle fleet. The recalls have affected roughly 41.6 million vehicles equipped with approximately 56 million defective airbags inflators.
The Takata recalls originally impacted tens of millions of vehicles equipped with ammonium nitrate based inflators which have been found to pose explosion risks under certain conditions, unlike normal inflators. Investigations by the NHTSA have identified the inflators are more susceptible to explode in more humid climates, mainly southern regions of the U.S. that are closer to the equator. The NHTSA has specifically stated that the ammonium nitrate based propellants may not be suitable for inflator designs due to the unknown effects of climate impact.
However, recent recalls such as the one announced by NHTSA officials in early December and now in January 2020, involve Non-Azide Driver inflators (NADI), which do not contain a phase stabilized ammonium nitrate propellant, and may also potentially contain suspect sealing conditions related to the foil seal tape, which could affect deployment.
Officials have struggled to fast track repairs as the number of vehicles impacted by the recalls has continuously grown over the last two years.The Administration has prioritized recall campaigns in regions with more humid climates after recognizing the increased potential for the inflators to rupture under harsh conditions.
To date, at least 16 deaths have been reported in the United States, with 14 of those involving impacted Honda vehicles, and two involving Ford models. At least seven additional deaths involving Honda vehicles equipped with Takata airbags have been reported outside of the United States.
A number of airbag recall lawsuits have been filed over the massive Takata recall series, which has led to a several settlement agreements.
"*" indicates required fields