Rising Roadway Accident Deaths Prompt Calls For New Safety Initiatives To Protect Pedestrians
February 03, 2022
By: Russell Maas
Following an unexpected surge of roadway accident fatalities recorded over the last two years, federal transportation officials have released a series of recommendations for automobile manufacturers and governing highway safety agencies, which are intended to to protect drivers, pedestrians and cyclists.
The U.S. Department of Transportation (DOT) released the National Roadway Safety Strategy late last month, which outlines several approaches to changing historically dangerous roadway infrastructure, mandating modern vehicle safety technology and increasing enforcement efforts to curb bad driving behaviors.
Although vehicles continue to get safer as new features are designed to reduce the risk of car crashes, the U.S. National Highway Traffic Safety Administration (NHTSA) has recorded consecutive increases in overall roadway accident deaths since 2019, with 33,244 fatalities in 2019, which then soared by 7.2% in 2020, for a total of 38,680 lost lives on the nation's roadways. Officials claim auto accidents crash fatality data for 2021 indicates yet another consecutive increase.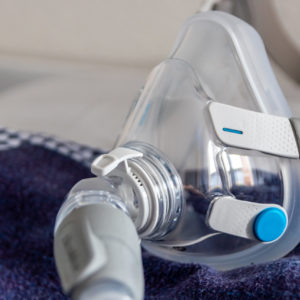 Did You Know?
Millions of Philips CPAP Machines Recalled
Philips DreamStation, CPAP and BiPAP machines sold in recent years may pose a risk of cancer, lung damage and other injuries.
Learn More
With nearly 7,000 pedestrian car crash fatalities recorded in 2020, the main focus of the DOT's new strategic roadmap places a great deal of attention of protecting those who embrace walking or cycling for their commutes.
Although NHTSA officials were able to convince the majority of automobile manufacturers to commit to standardizing automatic emergency braking (AEB) technology in all new vehicles by September 2022, many pedestrian collision avoidance mitigation systems and advanced detection systems that require the use of artificial intelligence technology remain pricier features that customers must pay extra for, and often go unpurchased.
The report specifically calls on the NHTSA to review and modify its vehicle crash testing program with a focus on requiring automakers to implement AEB with pedestrian crash avoidance mitigation systems (PCAM), as standard features, as these technologies have proven to prevent or lessen the severity of injuries sustained by a pedestrian or cyclist struck by a motor vehicle. The DOT states these requirements should be placed on all new passengers and big trucks.
The report further calls on NHTSA to provide a roadmap on how the agency plans to evolve the pedestrian crash avoidance program over the next decade, placing pressure for officials to ultimately mandate these avoidance systems.
Additionally, the report calls on several technology advancements in roadway infrastructure, including the use of electronic speed limit signs which can be changed to reduce the speed limits on deadly sections of the road, during inclement weather and when there is an accident or traffic congestion ahead.
The DOT outlines additional changes, such as lighting at dangerous intersections, changing traditional traffic lights to traffic circle designs and implementing a dedicated bike lane to reduce speeds, visibility and create a much more pedestrian and cyclist friendly roads.
The report also addresses how to better curb bad driving behaviors such as speeding and drinking and driving, with recommendations that include adding more speed cameras along highways and encouraging developers to come up with technologies that identify whether a person is drunk or high that prevents a vehicle engine from ever being turned on.
The rising rate of fatal car accidents has become a major focus of the DOT's National Transportation Safety Board (NTSB). It previously released a series of safety recommendations in September 2018, calling for the National Highway Traffic Safety Administration (NHTSA), Centers for Disease Control and Prevention (CDC) and the Federal Highway Administration (FHA) to collaborate on efforts to produce better standards to protect pedestrians.
Last year, the Governors Highway Safety Association (GHSA) released a pedestrian fatality report, largely contributing the spike in fatalities to speeding and riskier driving behaviors due to pandemic lockdowns, which resulted in less cars on roadways and drivers becoming more daring.
The report pointed out the rising numbers of pedestrian deaths is linked to a wide range of problems including the design of road crossings, unsafe driving behaviors, the increased presence of sport utility vehicles (SUVs) and the tremendous growth of smartphone use, which is a significant source of distracted driving.
"*" indicates required fields