New York Officer Files Lawsuit over Segway Accident
September 08, 2008
By: AboutLawsuits
A New York City police officer has filed a personal injury lawsuit following a Segway accident caused by the self-balancing scooter. The lawsuit alleges that the Segway malfunctioned, causing him to fall and suffer career-ending injuries.
The Segway is a personal transporter, or scooter, with two wheels and a small platform for the rider to stand on. It uses groundbreaking technology to enable the rider to balance on the two wheels, whether the scooter is at rest or in motion. Slight shifts in body weight are able to control the movement of the scooter, with the rider leaning forward to move ahead and backward to reverse.
Segway scooters, which are sold for over $5,000 each, are controlled by a software-guided network of sensors and control systems. It is designed to detect changes in terrain and body position. However, there have been several reports of software glitches or other malfunctions causing the vehicle to suddenly stop or change directions, potentially causing serious injury for the rider.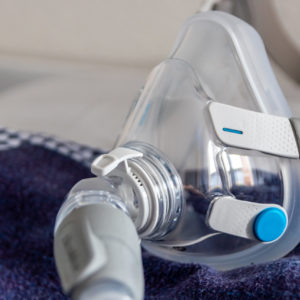 Did You Know?
Millions of Philips CPAP Machines Recalled
Philips DreamStation, CPAP and BiPAP machines sold in recent years may pose a risk of cancer, lung damage and other injuries.
Learn More
In the Segway lawsuit filed in New York Supreme Court, NYPD officer Gary Schneider, 42, alleges that one of the wheels of his scooter locked, causing him to lose control and fall. The accident occurred during a training session he was conducting to show other officers how the personal transporters are supposed to be operated.
As a result of the Segway accident, Schneider suffered a fractured leg, requiring five hours of surgery. He alleges that the scooters are defective and unreasonably dangerous, and that his career as a police officer has been ended by the crash.
Several other Segway accident lawsuits have been filed since the personal transporters were first introduced in 2003. In addition, two separate Segway recalls have been issued as a result of defects which could cause an accident. In 2003, about 6,000 Segways were recalled after reports that the vehicles were stopping suddenly and without warning when the batteries ran out. In 2006, about 23,500 of the scooters were recalled due to a software defect which was found to sometimes cause the vehicles to go backwards unexpectedly.
Last month, a Chicago police officer filed a Segway lawsuit in Cook County Circuit Court after an accident on the personal transporter in 2006. He is suing Segway, Inc. for damages caused when he fell to the ground after one of the scooters he was riding turned suddenly when he brushed up against a building.
falconev

September 9, 2008 at 3:55 pm

Tandem wheels ( inline ) are more stable, can go faster. They should have purchased the Falcon electric hummer

Jonathan Gleich

September 8, 2008 at 6:33 pm

I have been riding my segway for 4 years now, and have put Close to 10,000 miles on it commuting from Brighton Beach, Brooklyn to my office in midtown Manhattan. I have found that the people who have the MOST accidents on segways, are.. TADA police. - that's why they are looking at the T3-Motion to replace segways - as they are 'dumbed down' segways. The cop who fell, and broke his bones in 4 pla[Show More]I have been riding my segway for 4 years now, and have put Close to 10,000 miles on it commuting from Brighton Beach, Brooklyn to my office in midtown Manhattan. I have found that the people who have the MOST accidents on segways, are.. TADA police. - that's why they are looking at the T3-Motion to replace segways - as they are 'dumbed down' segways. The cop who fell, and broke his bones in 4 places, WHAT was he doing when he fell. I have fallen off my segway in traffic (someone cut there wheel and I was too close and the wheel hit my tire, and spun me and threw me) I was black and blue, but I didn't break any bones! I would bet he was 'showboating' and did something stupid, the segway IS a powerful machine, and abused it WILL HURT YOU. Police have the attitude that they are above the law (as well as the laws of physics) and its easier to blame the segway, then there own stupidity. Jonathan Gleich Segway Commuter
"*" indicates required fields