Newport Recall Issued Over Concerns of Plastic Contamination
July 22, 2011
By: Staff Writers
The makers of Newport cigarettes have issued a recall for some packs out of concern that they may be contaminated with plastic debris. 
A Newport non-menthol cigarette recall was announced by Lorillard, Inc. on July 19. According to the manufacturer, the recall has been issued out of an "abundance of caution" once the company discovered that cigarettes made over a two-day period could contain pieces of plastic.
The plastic pieces, if burned, could cause irritation or discomfort in smokers' respiratory tract, according to the company's press release. Lorillard stated that it sought and received guidance from the FDA on the issue and how to proceed. So far, there has been no plastic discovered in actual cigarettes on the market, the company claimed.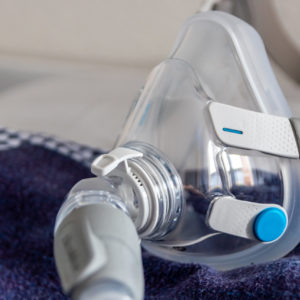 Did You Know?
Millions of Philips CPAP Machines Recalled
Philips DreamStation, CPAP and BiPAP machines sold in recent years may pose a risk of cancer, lung damage and other injuries.
Learn More
The recall affects Newport Non-Menthol Box 80's with the code numbers 1-O-29-750 and 1-O-30-750, as well as Newport Non-Menthol Box 100's with code numbers 1-O-29-440 and 1-O-30-440. The code numbers are located on the bottom of each pack.
All of the affected cigarettes were manufactured on June 29 and June 30, 2011. No other brands of Lorillard cigarettes are affected by the recall.
Lorillard recommends that any consumers who have purchased Newport Non-Menthol cigarettes with the above code numbers return them to the place of purchase for a full refund. Consumers with questions can contact the Lorillard Call Center by calling 1-800-950-1888 and pressing option #3.
Adrian

August 13, 2012 at 3:02 am

Just stop its bad I been smoking Newport's for a yr and5 months just recently I notice that my throat was sore. And why cus of all the cigarettes I smoked I haven't had one for a week or so and I fell like I can breathe again

rebecka

May 16, 2012 at 11:56 pm

for all those people who say they smoke two packs a day, a carton a week and so on and have been having throat problems and "nasty cough" couldnt it have something to do with the fact that you smoke???? seriously thats a little ridiculous..

Bryan

November 28, 2011 at 7:08 am

Newports are gross. I smoked them for nearly 2 years. I began coughing up blood. (this is not becuase of exessive smoking either) i was averaging 1 pack every 2-3 days. As soon as i quit them, and moved onto another brand, the problem stopped.

D"Andre

September 8, 2011 at 3:08 am

Just started having a bad sore throat i smoked the reds since the came out the the only brand thought i was sick but im not

Eric

August 25, 2011 at 1:13 am

I live in West Columbia SC and i was wondering if anyone else is having respiratory problems and buy there cigs at the burger king gas station or the Pops on Hwy #1 and St Davids church rd.

Deebo

August 20, 2011 at 3:57 am

I've been smoking Newport Reds since I ran into someone with a pack around the time they first debuted on the market. It irks me how this was announced one month ago but only now do I hear anything about it. Do they really expect anyone to have their cartons or hard-packs from one month ago to refer to in finding the code numbers?

michael

August 20, 2011 at 2:32 am

I've purchased two packs of these smokes since they released a few months back. They taste great and are very strong ( I like strong). Unfortunately, after each pack I ended up getting very very sick... fever cough... you name it I got it. I quit smoking because of how sick I got. I really hope there isn't any permanent damage.

Denise

August 19, 2011 at 3:23 pm

I too have been smoking newport reds shorts since they came out and have had bad cough and mucus and pains in my chest. I feel we should all be compensated for this. It must be more than they are saying. All stores near me in NC are still selling them except Walgreens. My husband has also changed when they came out and has respiratory problems. We have smoked around 3 cartons weekly since the st[Show More]I too have been smoking newport reds shorts since they came out and have had bad cough and mucus and pains in my chest. I feel we should all be compensated for this. It must be more than they are saying. All stores near me in NC are still selling them except Walgreens. My husband has also changed when they came out and has respiratory problems. We have smoked around 3 cartons weekly since the start of this brand!!!

nick

August 18, 2011 at 7:58 pm

me and my wife buy 3 cartons a week of the non minthol newports if anyone gets hurt from it and trust me thay can because plastic in your throught can hurt you bad i am a good singer and now my voice is messed up bad not because i smoke so much trust me ive been smoking for a long time the same amount and my voice is gone THANX ALOT NEWPORT MAKERS ****IN REATARDS

James

August 15, 2011 at 2:13 am

I have been smoking newport non menthol's since they came out and about 2 weeks ago I started having massive pressure in my chest since and It wont go away getting ready to hit the hospital.

courtne guinyard

August 10, 2011 at 6:48 pm

i've been smoking them too since the red's came out had slight coughs here and there but didn't think anything of it. im only 23 so cigs havent gotten in my system well only been smoking for 3yrs now. this is bad! i buy a pack atleast every 2days or less.

Brian

August 3, 2011 at 6:01 pm

been smoking the port reds since launch and am having severe throat

stephen

August 3, 2011 at 9:36 am

I have been smoking Newport reds for 6 months i have a reallybad cough and constant mucus problems.I dont know if it is the ciggaretts or npt i did not have this problem before I switched.I Don't think it has to do with plastic i think all in all its the ciggaretts.Im sorry newports but u have been sucking horribly.I ENJOY MY CIGGARETTS but not the after effect.

tommy

July 29, 2011 at 6:22 pm

i been buying my newport reds from indian res since they came out no problems yet

Eva

July 28, 2011 at 5:33 am

I have smoked newport red 100 sence they came out i smoke 2 pks a day. for the last week i have been sick. nasty cough and very sore throat.

fjfhjcf

July 27, 2011 at 2:02 am

I just got medication for bronchitis. This is no joke for the fact that I never get sick. I still feel sick and just keeps getting worse.

Jackie

July 27, 2011 at 1:12 am

I have been smoking non menthol 100s and have had respiratory problems,throat has been bothering me but im not sick, now I know wh

whitney

July 26, 2011 at 3:06 am

I also have been smoking the Newport Non Menthol 's since they came out.

Whitney

July 26, 2011 at 3:05 am

I buy at least a carton of Newport NonMenthol 100's each week. I don't save my cartons or packs, but have been having a nasty cough and scratchy throat. Maybe I got some of the bad cigs, but now I have no way of knowing!!!! This is crazy.

eric

July 24, 2011 at 10:15 pm

I have been smoking Newport in the red box every since the came out

Dawn

July 23, 2011 at 1:29 pm

I think its a crock of _ hit.. and marlbor is mad cause newport has came out with a good non-menthol cig and way lower n cost. so all u non smokers that like them please let them no we have a right to smoke or not. So leave r smokes alone....

azilenn turner

July 23, 2011 at 1:24 am

I have bought over 10 paclks of non newportsince june 29 untill now do not have my receipts what do I poss to do to get my money back and having problems with raspotory
"*" indicates required fields