Nexium Lawsuit Blames Heartburn Drug For Acute Interstitial Nephritis (AIN) and Chronic Kidney Disease (CKD)
November 15, 2017
By: Irvin Jackson
A Michigan woman indicates that she developed chronic kidney disease and a condition known as acute interstitial nephritis (AIN) due to side effects of Nexium, which her doctor prescribed for more than a decade. 
The complaint (PDF) was filed by Diane Morrison on November 10, alleging that AstraZeneca failed to adequately warn patients or the medical community about the kidney risks associated with their heartburn drug, which is part of a class of medications known as proton pump inhibitors (PPI).
The case was brought in the U.S. District Court for the District of New Jersey, where dozens of similar Nexium lawsuits, Prilosec lawsuits, Protonix lawsuits, Prevacid lawsuits  and other claims are pending against the manufacturers of PPI drugs, each involving allegations that long-term use of the medications caused a host of kidney injuries.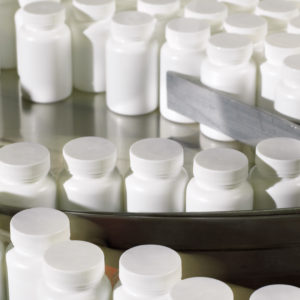 Morrison indicates that she used Nexium as prescribed by her doctor between December 2003 and February 2015. As a result of the use of the drug, the lawsuit claims that Morrison developed chronic kidney disease, which was diagnosed in November 2014. She was also diagnosed in February 2015 with acute interstitial nephritis, which involves an inflammation of the kidney, and is the only kidney-related condition mentioned on the Nexium warning label. However, the information was not added until December 2014, years after Morrison started using Nexium.
"In omitting, concealing, and inadequately providing critical safety information regarding the use of Nexium to Plaintiff and Plaintiff's doctors in order to induce its purchase, prescription and use, Defendants engaged in and continue to engage in conduct likely to mislead consumers including Plaintiff and Plaintiff's doctors," the lawsuit states. "This conduct is fraudulent, unfair and unlawful."
Nexium (esomeprazole) is one of the most recognized brand-name medications on the market in the United States, prescribed to millions of Americans for treatment of heartburn and acid reflux.
Since AstraZeneca has promoted their medication as safe and effective, and it is widely assumed to carry few serious side effects, many individuals remain on Nexium long-term, using the drug for years without any attempt to reduce reliance on the medication. However, following the publication of several studies in recent years, serious concerns have emerged about risks that users may be more likely to experience severe and potentially life-threatening kidney problems.
In an independent study published by the medical journal CMAJ Open in April 2015, researchers found that users of PPI medications were 3 times more likely to suffer acute interstitial nephritis, which involves inflammation of the kidney. In addition, the study found that users were 2.5 times more likely to develop acute kidney injury, which involves an abrupt loss of kidney function.
This research was followed by a study published last year in the medical journal JAMA Internal Medicine, which also found an increased risk of chronic kidney disease with the heartburn medications, indicating that users of Nexium, Prilosec and other PPI may be 50% more likely when compared to non-users.
In April 2016, researchers with the Department of Veterans Affairs found that users of Nexium, Prilosec or other PPIs may be 96% more likely to develop renal failure and 28% more likely to develop chronic kidney disease after five years of use.
Morrison's complaint will be consolidated with other proton pump inhibitor lawsuits filed throughout the federal court system, which are centralized before U.S. District Judge Claire C. Cecchi in the District of New Jersey to reduce duplicative discovery into common issues raised in the cases, avoid conflicting pretrial rulings and to serve the convenience of the parties, witnesses and the court system.
Melissa

November 26, 2017 at 3:05 am

I started taking in 2006 and was hospitalized with kidney issues several times I have over thecyears suffered severly with inflamnation in my kidneys I was prescribed nexium by my Dr and took it and have been put on disability because of kidney problems. I would like to speak with a lawyer as well

Mary

November 15, 2017 at 11:27 pm

all needs to be considered! Other meds being taken along with nexium, almost every blood pressure, cholesterol, UC etc effect the kidney so to try to blame solely one medication should not be unless proven without a shadow of a doubt. Otherwise this is just another blame some or something to sue.
"*" indicates required fields