Nexium Side Effects Caused Chronic Kidney Disease and Renal Failure, Lawsuit Alleges
November 02, 2017
By: Irvin Jackson
AstraZeneca faces a new lawsuit brought on behalf of a 64 year-old woman, which indicates that side effects of Nexium caused her to suffer chronic kidney disease and develop renal failure, alleging that the drug maker withheld information about the health risks associated with the widely used medication. 
The complaint (PDF) was filed by Quillie Allen in the U.S. District Court for the District of New Jersey on October 25, joining a growing number of cases filed by individuals nationwide who have experienced kidney damage following us of Nexium or other proton pump inhibitors (PPI).
Allen indicates that she was prescribed Nexium in March 2002, and continued to use the medication for more than 8 years.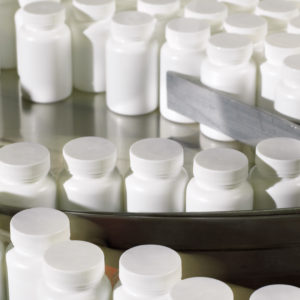 Although Nexium was marketed as a safe and effective treatment, Allen indicates that she has been left with renal failure and chronic kidney disease (CKD) as a result of ingesting the drug. However, the complaint indicates that she did not know that Nexium could be the cause of her kidney problems until 2016, because AstraZeneca and manufacturers of similar drugs hid those risks from the public.
"Defendants under-reported, underestimated and downplayed the serious dangers of Nexium," the lawsuit states. "Despite the fact that Defendants knew or should have known that Nexium caused unreasonably dangerous side effects, Defendants continued and continue to market, manufacture, distribute and/or sell Nexium to consumers, including the Plaintiff."
Nexium (esomeprazole) is one of the most recognized brand-name medications on the market in the United States, prescribed to millions of Americans for treatment of heartburn and acid reflux. It is part of a larger class of medications, known as proton pump inhibitors (PPIs), which also includes the blockbuster treatments Prilosec, Protonix, Prevacid, Dexilant and others.
Since AstraZeneca has promoted their medication as safe and effective, and it is widely assumed to carry few serious side effects, many individuals remain on Nexium long-term, using the drug for years without any attempt to reduce reliance on the medication. However, following the publication of several studies in recent years, serious concerns have emerged about risks that users may be more likely to experience severe and potentially life-threatening kidney problems.
In an independent study published by the medical journal CMAJ Open in April 2015, researchers found that users of PPI medications were 3 times more likely to suffer acute interstitial nephritis, which involves inflammation of the kidney. In addition, the study found that users were 2.5 times more likely to develop acute kidney injury, which involves an abrupt loss of kidney function.
This research was followed by a study published last year in the medical journal JAMA Internal Medicine, which also found an increased risk of chronic kidney disease with the heartburn medications, indicating that users of Nexium, Prilosec and other PPI may be 50% more likely when compared to non-users.
In April 2016, researchers with the Department of Veterans Affairs found that users of Nexium, Prilosec or other PPIs may be 96% more likely to develop renal failure and 28% more likely to develop chronic kidney disease after five years of use.
The case joins a growing number of other Nexium lawsuits, Prilosec lawsuits, Protonix lawsuits, Prevacid lawsuits and Dexilant lawsuits brought by individuals nationwide in recent months, each raising similar allegations that the drug makers withheld information about the risks associated with long-term use of the medications.
Given common questions of fact and law raised in the cases brought throughout the federal court system, the U.S. Judicial Panel on Multidistrict Litigation (JPML) issued an order earlier this month, consolidating all heartburn kidney lawsuits before one judge in New Jersey federal court for pretrial proceedings.
As heartburn drug injury lawyers continue to review and file cases in the coming months and years, it is expected that hundreds, if not thousands, of similar acute interstitial nephritis lawsuits may be filed over the failure to warn about the side effects of Nexium, Prilosec and other PPI medications.
Brenda

November 20, 2017 at 1:27 pm

I have been taking Omeprazole for years, and I tried to get off of them but couldn't. Really bad heartburn. Is this this the same meds?

Kim

November 19, 2017 at 3:27 pm

I almost died of renal failure a little more than a year and a half ago........been taking Prilosec or Prevacid for over 15 years.....no Dr has ever mentioned this to me!!??

Amy

November 12, 2017 at 10:16 pm

Taking nexium for 10 r more yrs never knew the side affects.had kidney came 2 yrs ago.they had to remove half of my right kidneys till have problems.

marily

November 11, 2017 at 5:28 pm

I was prescribed and used Nexium for about 8 years, an then pantoprazole , for the last 2 years,, I now have stage 3 chronic kidney disease,, an I am shocked never seen it coming had problem with my kidney an they did blood test an it came back as this,,,

Charles

November 8, 2017 at 1:28 pm

I was prescribed and used nexium
"*" indicates required fields