Nexium Gastric Cancer Lawsuit Filed Over Side Effects of Heartburn Drug
September 24, 2018
By: Irvin Jackson
While thousands of Nexium lawsuits, Prilosec lawsuits, Prevacid lawsuits and similar claims have been filed over kidney injuries linked to the popular heartburn drugs, a recent complaint alleges that a California man developed gastric cancer following long-term use of Nexium 24HR.
The complaint (PDF) was filed late last month in the U.S. District Court for the District of New Jersey by Lamar Shuler, who indicates that he was left with an acute kidney injury resulting in the need for dialysis treatment, as well a stage IV gastric cancer after using the heartburn drug for nearly a decade.
Shuler added the case to a federal multidistrict litigation (MDL), which has been established before U.S. District Judge Claire C. Cecchi in New Jersey, which currently involves several thousand failure to warn lawsuits brought against the makers of proton pump inhibitors (PPI), which includes claims over Nexium, Prilosec, Protonix, Prevacid, Dexilant and other drugs. However, the complaint is believed to be one of the first Nexium gastric cancer lawsuits filed over the development of this injury use of a heartburn drug.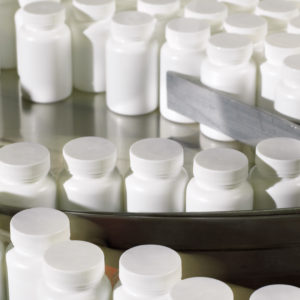 A study published last year appeared to confirm long-held concerns that there was a link between proton pump inhibitors (PPIs) and gastric cancer. The findings suggested that users of Nexium, Prilosec and other PPI drugs may face double the risk of gastric cancer, with an increased risk the longer the drugs were taken. However, similar problems were not linked to other types of heartburn medications.
An association was previously suspected, particularly among individuals with Helicobacter pylori (HP) infections. However, the study found that the increased risk was there even after patients received HP infection treatment.
Nexium is one of the most widely used brand-name medications in the United States, which is now widely available over-the-counter. While most individuals assume that the drugs are safe, concerns about a number of serious side effects have emerged in recent years, leading to lawsuits against the drug makers for failing to provide adequate warnings.
The case filed by Shuler will be consolidated with more than 4,500 similar claims that are centralized before Judge Cecchi, for coordinating the discovery and pretrial proceedings.
As part of the coordinated MDL proceedings, Judge Cecchi has established a "bellwether" program where a group of representative cases filed over kidney side effects will be prepared for early trial dates, which are expected to begin in late 2020.
Patricia

October 1, 2018 at 1:09 pm

I have taken all these medicines for years and years , I have gastric problems and kidney problems I stay swollen in my upper stomach all the time plus I have gas so bad that it's embarrassing to go in public anywhere I can go on but this should be enough for now
"*" indicates required fields