Nexium Kidney Damage Lawsuit Alleges AstraZeneca Withheld Risk Information
August 29, 2016
By: Irvin Jackson
According to allegations raised in a product liability lawsuit filed last week, AstraZeneca withheld important information from consumers and the medical community about the risk of kidney damage from Nexium, placing their desire for profits before the safety of individuals using the blockbuster heartburn medication.
The complaint (PDF) was filed in the U.S. District Court for the District of New Jersey on August 24, alleging that side effects of Nexium caused Steven Goodstein to develop chronic kidney disease after using the medication for more than ten years.
Goodstein was first prescribed Nexium in 2004, and indicates that he was diagnosed with chronic kidney disease in 2014. However, he did not realize that the injury was caused by the widely used heartburn medication until recent studies and news reports were published, highlighting the link between Nexium and kidney damage.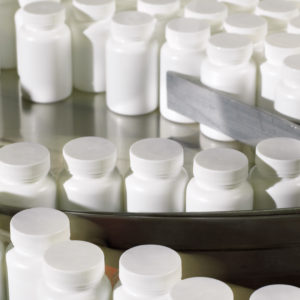 The lawsuit claims that AstraZeneca has known for years that Nexium and similar heartburn medications, known as proton pump inhibitors, may cause users to suffer severe kidney problems, including acute interstitial nephritis (AIN), acute kidney injury (AKI), chronic kidney disease (CKD) and renal failure. In addition to data from studies dating back to the 1990s, the manufacturer has also allegedly received hundreds of adverse event reports involving Nexium kidney damage, according to the complaint.
"These reports of numerous injuries put Defendants on notice as to the excessive risk of injuries related to the use of Nexium," the lawsuit states. "However, Defendants took no action to inform Plaintiff or Plaintiff's physicians of this known risk. Instead, Defendants continued to represent that Nexium did not pose any risks of kidney injuries."
Nexium is one of the most widely used brand name medications in the United States, taken by millions of Americans for treatment and prevention of acid reflux and heartburn. It is part of a class of medications known as proton pump inhibitors, which also includes the blockbuster drugs Prilosec, Protonix, Prevacid, Dexilant and others.
In December 2014, the FDA required new warnings for the first time about the acute intersitital nephritis (AIN) risk from Nexium, Prilosec and other proton pump inhibitors. This condition involves inflammation of the kidneys, which can lead to more severe and chronic kidney damage. However, more recent independent studies have suggested that users also may face an increased risk of acute kidney injury, chronic kidney disease and end-stage renal failure.
According to the findings of a study published in the medical CMAJ Open in April 2015, individuals who started using PPI drugs had a 3 times higher risk of acute interstitial nephritis when compared to individuals who did not use the drugs, and a 2.5 times higher risk of experiencing acute kidney injury, which involves an abrupt loss of kidney function.
Earlier this year, a study published in the medical journal JAMA Internal Medicine built on these findings, examining data on more than 10,000 participants over a period of more than 10 years, finding that the drugs were also associated with a higher incidence of chronic kidney disease.
In April 2016, researchers with the Department of Veterans Affairs found that users of Nexium, Prilosec or other PPIs may be 96% more likely to develop kidney failure and 28% more likely to develop chronic kidney disease after five years of use.
The complaint filed by Goodstein joins a growing number of Nexium lawsuits, Prilosec lawsuits, Prevacid lawsuits, Protonix lawsuits, Dexilant lawsuits and other claims involving allegations that users of proton pump inhibitors may have avoided severe kidney problems if the drug makers had adequately warned about the potential risks associated with the medications.
As heartburn drug injury lawyers continue to review and file cases, it is widely expected that thousands of cases could be filed in the coming months and years.
Donna

September 8, 2016 at 4:17 pm

I have been on these meds everyday for 19 years ! What's the alternative ? Healthy still as far as I know , blood tests done every year ! Time for another !

PAT

September 2, 2016 at 12:58 pm

I have been on these drugs for many years and have noticed over the past 5 years I have been experiencing increase uti's. They last longer and seem more severe.
"*" indicates required fields