Generic Nexium Lawsuit Filed Over Alleged Patent Violation By AstraZeneca
April 27, 2016
By: Irvin Jackson
AstraZeneca has filed a patent infringement lawsuit over a Nexium generic equivalent manufactured by Indian company, over a delayed-release 20mg and 40mg version of the popular acid reflux and heartburn medication.
The complaint (PDF) was filed last month in the U.S. District Court for the District of New Jersey against Macleods Pharmaceuticals, which is seeking to release a generic Nexium product.
Macleods filed an Abbreviated New Drug Application (ANDA) for its own delayed release 20mg and 40mg formulations of esomaprazole magnesium, the generic name for Nexium, for which AstraZeneca holds the patent.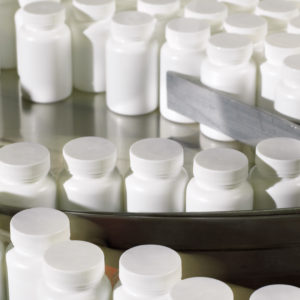 Nexium generated an average of $6 billion per year in sales for AstraZeneca before it became available over-the-counter and as a generic. However, the company claims that the version Macleods wants to produce are still covered under patent protection until 2018.
The generic Nexium lawsuit comes as AstraZeneca and manufacturers of other similar drugs, known as proton pump inhibitors, face potential litigation over failure to adequately warn about the risk of kidney problems linked to the acid reflux drugs.
Nexium Kidney Risks
In addition to Nexium, proton pump inhibitors (PPI) include some of the most widely used brand name medications in the United States, including Prilosec, Protonix, Prevacid, Dexilant, AcipHex and others. The drugs work by reducing the amount of acid in the stomach and are widely used by millions of Americans, since they are thought to carry few serious side effects.
The FDA required a number of warning label changes for Nexium and other PPIs in December 2014, adding information for the first time about the risk of acute interstitial nephritis seen among users of the heartburn drugs. This condition involves inflammation that can lead to kidney injury or kidney failure if not promptly treated.
In April 2015, a study published in the medical journal CMAJ Open found that in addition to acute interstitial nephritis, side effects of Nexium and other similar drugs may also increase risk of acute kidney injury, which involves an abrupt loss of kidney function.
That research was followed by a study published earlier this year in the medical journal JAMA Internal Medicine, which found an increased risk of chronic kidney disease with use of proton pump inhibitors. That study suggested that users of Nexium, Prilosec and other heartburn drugs may face a 50% higher kidney disease risk when compared to non-users.
Earlier this month, yet another study published in the Journal of the American Society of Nephrology, found an increased risk of kidney failure and chronic kidney disease associated with long-term use of Nexium and other PPIs.
Individuals throughout the United States are now pursuing potential Nexium lawsuits, Prilosec lawsuits and other acid reflux drug lawsuits over the kidney side effects associated with proton pump inhibitors.
Plaintiffs allege that if warnings had been provided about the risk of acute interstitial nephritis, acute kidney injury, chronic kidney injury and kidney failure, many individuals may have been able to avoid these severe and potentially life-threatening injuries.
"*" indicates required fields