Nexium and Prilosec Side Effects Caused Acute Kidney Injury, Lawsuit Claims
August 11, 2017
By: Irvin Jackson
An Oklahoma woman indicates that she suffered an acute kidney injury from Nexium and Prilosec, requiring hospitalization due to side effects of the widely used heartburn drugs, according to allegations raised in a product liability lawsuit filed last week.
The complaint (PDF) was filed by Ginger K. Brady-Bunch in the U.S. District Court for the District of New Jersey, indicating that AstraZeneca, Pfizer Inc., and Procter & Gamble failed to adequately warn users and the medical community about the risk of kidney injury associated with a class of drugs, known as proton pump inhibitors (PPI).
Nexium and Prilosec are among the most widely recognized brand-name medications on the market in the United States, which are used by millions of Americans for treatment of acid reflux and heartburn. Both are part of a larger class of PPIs, which also includes Prevacid, Protonix, Dexilant and others.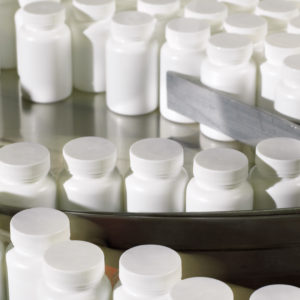 Due to the failure to warn about any serious side effects, the medications are widely assumed to be safe, and many users stay on Nexium and Prilosec for years, with little effort to reduce the need for the heartburn treatments. However, several studies in recent years suggest that PPIs may increase the risk of acute kidney injury, acute interstitial nephritis, chronic kidney disease, renal failure and other complications.
According to allegations raised in the lawsuit filed on August 4, the plaintiff was prescribed Nexium and Prilosec consistently starting in about January 2007. In October 2015, she suffered an acute kidney injurey (AKI), which resulted in the need for hospitalization.
The drug makers are accused of ignoring the kidney risks with Nexium and Prilosec, and covering up years of scientific data that suggested users may experience problems due to side effects of proton pump inhibitors.
"Plaintiff suffered AKI because Nexium and Prilosec were negligently and defectively designed," the lawsuit states. "Defendants knew that Nexium and Prilosec were negligently and defectively designed when they left Defendants' control, and Defendants knew that they caused AKI at a higher rate than other similar medications on the market."
As early as 2013, a study published in the medical journal BMC Nephrology linked drugs like Nexium and Prilosec to kidney injuries and kidney failure.
In April 2015, an independent study published in the medical journal CMAJ Open found that users of PPI medications were 2.5 times more likely to suffer acute kidney injury, which involves an abrupt loss of kidney function, and three times more likely to suffer acute interstitial nephritis, which involves inflammation of the kidney.
The case joins a growing number of other Nexium lawsuits, Prilosec lawsuits, Protonix lawsuits, Prevacid lawsuits and Dexilant lawsuits brought by individuals nationwide in recent months, each raising similar allegations that the drug makers withheld information about the risks associated with long-term use of the medications.
Given common questions of fact and law raised in the cases brought throughout the federal court system, the U.S. Judicial Panel on Multidistrict Litigation (JPML) issued an order last week consolidating all heartburn kidney lawsuits before one judge in New Jersey federal court for pretrial proceedings.
As heartburn drug injury lawyers continue to review and file cases in the coming months and years, it is expected that hundreds, if not thousands, of similar acute interstitial nephritis lawsuits may be filed over the failure to warn about the side effects of Nexium, Prilosec and other PPI medications.
"*" indicates required fields