Lawyers to Prepare Group of Kidney Damage Lawsuits Over Nexium, Prilosec for Second Round of Bellwether Trials
April 08, 2022
By: Irvin Jackson
The U.S. District judge presiding over all Nexium and Prilosec kidney damage lawsuits has directed lawyers involved in the litigation to prepare a second batch of bellwether trials to go before juries.
Given common questions of fact and law raised in more than 13,000 Nexium lawsuits, Prilosec lawsuits, Prevacid lawsuits, Protonix lawsuits and Dexilant lawsuits brought throughout the federal court system, the litigation has been centralized U.S. District Judge Claire C. Cecchi in New Jersey since late 2019, as part of an MDL or multi-district litigation.
The drugs have been promoted for years as safe and effective heartburn treatments, which many believe carry few serious side effects. However, the lawsuits allege the manufacturers failed to adequately warn for years about the risk of serious and potentially life-threatening kidney complications, including acute kidney injury, chronic kidney disease, end-stage renal failure and other side effects which were linked to the class, known as proton pump inhibitors (PPI).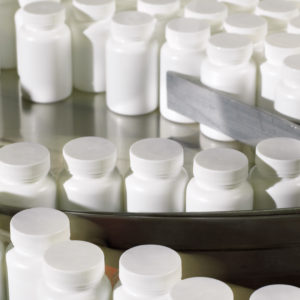 Following coordinated discovery into common issues about the link between PPI heartburn drugs and kidney damage that apply to all claims, the court established a bellwether program, where a small group of representative claims have gone through case-specific discovery and been prepared to go before juries, with the first Nexium trial scheduled to begin on October 12, 2022.
In a case management order (PDF) issued on April 1, Judge Cecchi outlined the process for selecting a second group of bellwether claims that will be set for trial if the parties fail to reach a settlement agreement or resolve the litigation after the first batch of trials.
Parties have selected 20 cases to be part of a second bellwether discovery pool, and case-specific discovery in the claims began this week. The process is expected to continue through October 24, with plaintiffs and each defendant limited to 10 interrogatories, 10 requests for production of documents and 10 requests for admission per case.
The order sets a deadline of May 16 to serve written discovery requests; June 13 for the deadline to respond to written discovery, and October 24 for the deposition deadline and close of fact discovery.
Out of the 20 cases in the pool, 10 will later be selected for a second bellwether trial pool, with four cases selected by the drug makers, four by plaintiffs and two selected by Special Master Ellen Reisman.
Of the four cases selected by plaintiffs and defendants each, one each must include Pfizer as a defendant, one each must include Takada as a defendant, one must include GlaxoSmithKline as a defendant, and one case each should involve New Jersey plaintiffs, Judge Cecchi ordered.
Expert discovery for the cases will take place between November 10, 2022, and June 1, 2023, with the Court indicating that the second batch of bellwether claims should be ready to go to trial sometime in October 2023, approximately one year after the first group of bellwether trials will get underway.
While the outcomes of these early test trials will not have any binding impact on other plaintiffs, they are likely to have a substantial impact on settlements the drug makers may reach to avoid the need for thousands of individual claims to be remanded to U.S. District Courts nationwide for individual trial dates in the coming years.
"*" indicates required fields