NHTSA Likely to Intervene in Takata Airbag, Jeep Recalls
April 29, 2015
By: Irvin Jackson
Federal traffic safety officials are preparing to take action on Takata airbag recalls and Jeep fuel tank recalls, which many critics suggest are moving too slowly and allowing dangerous vehicles with potentially life-threatening defects to remain on the roadways. 
National Highway Traffic Safety Administration (NHTSA) director Mark Rosekind told Reuters reporters on Tuesday that the agency is likely to take some form of action to speed up the two recalls, but he did not specify what those actions would be.
The comments came at a conference on retooling recalls, which is designed to help the auto industry reach 100% compliance rate. Currently, about 20% of all recalled vehicles go unrepaired, officials said.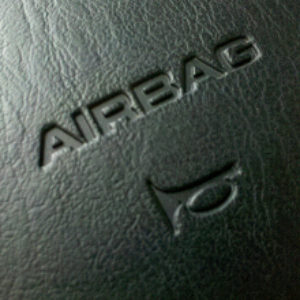 "Recalls are only successful and can only save lives if they end up getting the cars fixed," Transportation Secretary Anthony Foxx said at the conference. "We have to fix 100% of them and no other target is acceptable."
Faulty Takata airbag inflators are still present in millions of vehicles sold by at least ten major auto makers, which may cause the airbags to explode and send shrapnel or other debris flying towards drivers or passengers.
With only a fraction of necessary airbag replacements manufactured so far, the NHTSA has suggested that it may take unprecedented steps to increase supply, by requiring more manufacturers to produce them.
In addition, 2013 saw a recall of nearly 1.6 million Jeep Grand Cherokee and Jeep Liberty vehicles that defectively designed gas tanks, which may explode or leak fuel following a rear-end accident. NHTSA officials say those repairs have lagged as well.
Chrysler issued the Jeep gas tank recall in 2013, impacting 2002–2007 Jeep Liberty and 1993–1998 Jeep Grand Cherokee vehicles. The action was taken after the National Highway Traffic Safety Administration (NHTSA) determined that the positioning of the gas tank behind the rear axle of the SUV are within the "crush zone" when struck from behind.
Prior to the recall, the Center for Auto Safety pushed for more than 5 million Jeeps to be recalled due to the risk of death from fire following a rear-impact accident. However, Chrysler resisted issuing the Jeep recall, maintaining that the vehicles were safe.
It was not until the NHTSA produced a three year back-track of accident reports involving fatal fiery rear-end collisions in the SUV's and four more people dying in fiery crashes during the "denial stage" that Chrysler Group agreed that a "public concern" was present and agree to recall 1.6 million of the vehicles.
Chrysler was hit with a $150 million wrongful death verdict earlier this month by a Georgia jury, who held the company responsible for the death of a 4-year-old boy. The boy died as the result of a fuel tank fire in one of the vehicles critics say should have been recalled, but was not.
Rosekind said at the conference that the NHTSA, suppliers and manufacturers needed to focus on better communication with customers to alert them to recalls, better parts availability and distribution, and coming up with creative and innovative ideas to get recall compliance to 100%.
"*" indicates required fields