NHTSA Demands Industry-Wide Recall of Defective Driver's Side Airbags
November 19, 2014
By: Staff Writers
Federal traffic safety regulators are demanding that all U.S. vehicles with airbags made by Takata Corp. must be recalled, due to concerns that they can overinflate and explode, firing deadly shrapnel into drivers.
The demand comes amid allegations of a cover-up, and concerns that the Takata airbag problems may not be limited to areas of high humidity, as previously thought.
The National Highway Traffic Safety Administration (NHTSA) called for the Takata airbag recall expansion yesterday, issuing a General Order (PDF) directed to the Japanese parts supplier, as well as 10 vehicle manufacturers that used Takata airbags, ordering immediate action to add all vehicles with certain airbag inflators.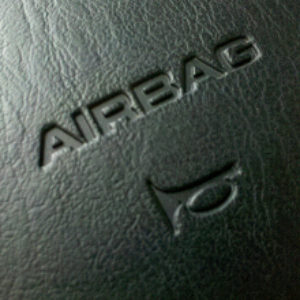 Auto makers including Honda, BMW, Chrysler, Ford, General Motors, Mazda, Mitsubishi, Nissan, Subaru, and Toyota were ordered to file a detailed report and produce all related documents about Takata inflators.
The agency warned that the filings must to be under oath, and threatened to use the "full extent of statutory powers" to make certain that all vehicles with driver's side frontal airbags made by Takata are recalled.
The demand comes after months of investigation into reports of airbags exploding, which have been linked to at least five deaths and more than 140 injuries.
While Takata airbag recalls have affected 10 different manufacturers, and span more than 14 million vehicles over the last several years, including about 8 million so far this year alone, all of the deaths have occurred in Honda vehicles.
Recall Order Follows Cover-Up Allegations
Earlier this month, the NHTSA accused Honda of holding back information on Takata airbag problems, injuries and deaths. The agency ordered the company to turn over all documents regarding Takata and the airbag inflators.
The announcement also comes after claims that Takata had performed secret tests on the airbag inflators years before the first recalls, then covered the tests up.
Not only did the problems appear to be known before the first recalls, but despite the NHTSA investigation spanning only cars made before 2008, recent documents surfaced indicating that Takata executives complained about production problems at the company's Monclova, Mexico production facility as recently as 2011, and just weeks ago a new Takata airbag recall was announced affecting devices made as recently as this summer.
"We now know that millions of vehicles must be recalled to address defective Takata air bags and our aggressive investigation is far from over," NHTSA Deputy Administrator David Friedman said in a press release. "We're pushing Takata and all affected manufacturers to issue the recall and to ensure the recalls capture the full scope of the problems."
Takata was also hit with a Special Order (PDF) to provide, under oath, all information and details on the propellant used in its airbag inflators.
The order comes after Takata made public statements about changing the chemical propellant mixture used in its inflators following industry experts' claims that the overinflation problems could be due to the company's use of aluminum nitrate, which becomes more volatile in humidity.
Most of the airbag problems have occurred in areas of high humidity, but now the NHTSA is even questioning that. In its November 18 announcement, the agency warns that the recall demand was also, in part, the result of the agency's investigation into an airbag explosion that occurred where humidity was not a factor.
The NHTSA is also pushing for more testing for passenger side airbags, which still have only shown problems in areas of high humidity.
Takata and Honda face a growing number of exploding airbag lawsuits filed by vehicle owners injured by the defective safety devices, and family members of those allegedly killed by Takata airbag explosions.
"*" indicates required fields