Nissan Recalls 250,000 Vehicles For Exploding Takata Airbags
April 03, 2020
By: Russell Maas
Nissan is recalling more than 250,000 vehicles that equipped with defective Takata airbags, which could unexpectedly rupture, sending shrapnel towards driver and passengers.
The U.S National Highway Traffic Safety Administration (NHTSA) announced the Nissan Takata airbag recall on April 1, after the manufacturer identified a series of SUV's and trucks that may contain inflators that are prone to rupture and send shards of metal throughout the passenger compartment.
According to the recall notice, the impacted vehicles were manufactured with Takata air bags containing inflators filled with volatile ammonium nitrate, which can explode with too much force and hurl shrapnel at occupants. Additionally, Nissan has become aware of scenarios where the air bags may fail to deploy completely, posing an increased risk of serious injury or death in the event of a crash.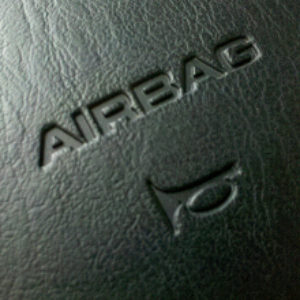 Takata informed Nissan that an internal investigation determined the issue may be caused by overloading of the propellant or asymmetric loading of the propellant during manufacturing. This over-pressurization of the inflator housing may result in the rupturing of the inflator, producing mass amounts of pressure in an outward direction towards occupants.
The recall involves model year 2011 through 2012 Infiniti QX56, 2013 through 2015 Armada SUV's, 2012 through 2017 NV models, and 2013 through 2015 Titan trucks. The vehicles were manufactured by Nissan North America, Inc. of Franklin, Tennessee and were sold throughout the United States to licensed dealers.
Nissan announced it will begin notifying customers and will provide instructions on how to schedule free repair, where dealers will be instructed to replace the front driver air bag inflators.
The recall is expected to begin on May 25, 2020. Customers with additional questions are encouraged to contact Nissan Customer Service at 1-800-867-7669 or Infiniti Customer Service at 1-800-662-6200.
Takata airbag recalls have been one of the largest and most complex repair efforts in U.S. history, impacting millions of vehicles manufactured by at least 19 different auto makers.
The problems were discovered after a number of defective Takata airbag inflators exploded, causing severe injuries and deaths.
NHTSA investigators determined the inflators were more susceptible to explode in humid climates; mainly the southern regions of the U.S. that are closer to the equator. The NHTSA has specifically warned that the ammonium nitrate based propellants may not be suitable for inflator designs due to the unknown effects of climate impact.
To date, at least 25 deaths have been reported in the United States, with 14 of those involving impacted Honda vehicles, and two involving Ford models. At least seven additional deaths involving Honda vehicles equipped with Takata airbags have been reported outside of the United States.
A number of airbag recall lawsuits have been filed over the massive Takata recalls, which have resulted in several settlement agreements.
"*" indicates required fields