Nizatidine Recall Issued As FDA Finds NDMA Contamination In Another Heartburn Drug
April 17, 2020
By: Irvin Jackson
The generic oral heartburn medication nizatidine has become the latest drug to be recalled due to a risk that it may become contaminated with the cancer-causing chemical N-Nitrosodimethylamine (NDMA).
On April 15, the FDA announced a Nizatidine Oral Solution recall after finding evidence of NDMA, which has been linked to reports of bladder cancer, stomach cancer, colorectal cancer and other injuries when detected in other medications.
The heartburn medication, distributed by Gemini Laboratories and manufactured by Amneal Pharmaceuticals, was found to contain amounts of NDMA which exceeded safety levels established by the FDA, according to the recall notice.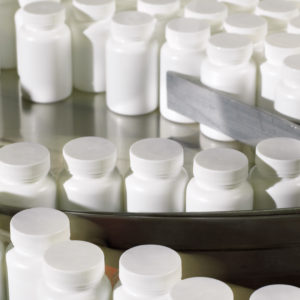 It is the second recall this year for nizatidine, which is a generic version of Axid, following a similar recall in January. The findings raise questions about the potential side effects of Axid and other generic nizatidine products, chemically similar to Zantac (ranitidine) recalled after the active pharmaceutical ingredient was found to produce high levels of NDMA when in storage.
Axid (nizatidine) is a short-term ulcer treatment, and is also approved for the treatment of esophagitis and heartburn caused by gastroesophageal reflux disease (GERD). It is also approved as a maintenance therapy, for duodenal ulcer patients, who may take the medication for up to a year.
Concerns about NDMA in Zantac emerged in September 2019, when an independent pharmacy found high levels of the cancer-causing chemical across all doses and lots of the widely used heartburn drug.
On April 1, after months of removing batches of Zantac as they tested positive for high levels of NDMA, the FDA called for a nationwide Zantac recall, determining that all versions of the heartburn drug pose a risk to the public. The decision came after the FDA determined that levels of NDMA increase in Zantac over time while it is stored, particularly if it is stored in higher than average temperatures.
This latest recall affects three lots of Nizatidine Oral Solution. All three lots have an NDC number of 60846-301-15 with lot numbers of 06598004A, 06599001A and 06599002A; and expiration dates of 04/2020 and 12/2020. The recalled drugs are packaged in 480 mL bottles.
Consumers who purchased the recall medication can call Inmar at (855) 319-4807 or send an email to DrugSafety@amneal.com for more information. Those who have experienced adverse reactions can contact Amneal Drug Safety at (877) 835-5472. They should also submit a report to the FDA's MedWatch Adverse Event Reporting program.
The recall comes as a growing number of Zantac lawsuits are now being filed by users of that recalled heartburn drug, who indicate they have been diagnosed with various forms of cancer as NDMA contained in the tablets traveled through their digestive system, including stomach cancer, bladder cancer, kidney cancer, liver cancer, colorectal cancer and other diseases.
As Zantac injury lawyers continue to review and file claims in the coming weeks and months, the size and scope of the litigation is expected to continue to increase, likely involving thousands of complaints filed nationwide.
To deal with the increasing complaints being filed throughout the federal court system, the U.S. Judicial Panel on Multidistrict Litigation recently ordered all Zantac claims be centralized and consolidated in the U.S. District Court for the Southern District of Florida, where the litigation will be overseen by U.S. District Judge Robin L. Rosenberg during coordinated discovery and pretrial proceedings.
"*" indicates required fields