Non-Surgical Body Contouring Procedures Still Carry Risks, FDA Warns
December 12, 2022
By: Martha Garcia
Federal health officials have issued new warnings about the risk of non-surgical body contouring complications, indicating that even though the procedures are non-invasive, they do not come without risks and may not achieve the desired body change or result.
The Food and Drug Administration issued a detailed report about the potential body contouring risks on December 7, highlighting concerns associated with various non-invasive procedures, some of which have never been approved by the FDA as safe or effective, and others that may carry risks that patients fail to appreciate since they are marketed as non-surgical sculpting.
The terms "body contouring" and "body sculpting" can refer to a group of procedures that are used to change the shape of an area on the body. This can be to achieve a number of different effects, ranging from reducing wrinkles to reducing cellulite. The procedures may be marketed to to change the size of an area of the body, such as the waist or thighs, or change the body's silhouette, by reducing small areas of fat, improving the tone and firmness of some muscle, and improving the appearance of cellulite.
While there are some body sculpting devices that are approved by the FDA, there are no FDA-cleared or approved non-invasive body contouring devices for treating the breast in males or females.
Despite FDA approval, health officials warn that body contouring does still carry risks and potential side effects, and may not always lead to the intended effect. The result also often may be temporary, which can frustrate some consumers, who pay significant amounts of money for the procedures.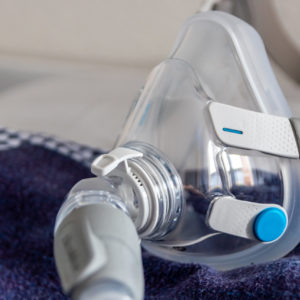 Did You Know?
Millions of Philips CPAP Machines Recalled
Philips DreamStation, CPAP and BiPAP machines sold in recent years may pose a risk of cancer, lung damage and other injuries.
Learn More
Non-invasive body contouring, unlike surgical procedures, do not remove tissue, fat, or skin, from the body. Surgical procedures, like a tummy tuck, physically cut excess skin. Liposuction uses a vacuum to pull fat through an incision.
The FDA also warned that non-invasive body contouring does not treat obesity or improve a person's health. If the desired effects are achieved, it is simply a cosmetic change and will not result in weight loss or health benefits.
Some body sculpting procedures are meant to reduce small amounts of excess fat in some areas or reduce fat bulges. Others are meant to improve the look of cellulite, even if it doesn't change the shape of the body.
The FDA report highlighted various types of body contouring procedures and possible risks.
Different Types of Body Sculpting
Cryolipolysis, also known as fat freezing, is used to kill fat cells using cold temperatures. This is a prescription-only procedure and cannot be done over-the-counter safely. Risks include bruising, swelling, pain or discomfort, skin discoloration, numbness that persists, nodules, freeze burns, hernia, and nerve damage. Another less common, but more serious complication, is known as paradoxical adipose hyperplasia. This is a condition where the fatty tissue grows instead of shrinks.
Another treatment uses thermal heat to damage fat cells, reduce size and thickness, as well as shrink parts of the skin, and trigger collagen production. Side effects include pain, swelling, burns, nodules, skin discoloration, and scars.
Photobiomodulation uses low-level light therapy to change the way a cell works without increasing the temperature and to temporarily reduce body size. This procedure can injure the eyes and lead to burns, as well as skin pigmentation changes, itching, nodules, and pain.
The FDA advises consumers to talk to their doctor about the real risks compared to the possible benefits. Ask how many treatments will be needed, how long the effects will last, and if more procedures will be needed to maintain the desired effect.
Like any medical procedure, body contouring carries risks. Some people may experience minor complications that can occur shortly after a procedure and last only a short time. Other procedures can lead to complications that last for quite a while, be permanent, or require surgery to correct.
The FDA report also warned it does not discuss injecting volume into the body, like derma fillers for facial wrinkles or increasing the volume of the lips or chin.
The FDA has not cleared any dermal filler, including silicone, to inject into the body. Silicone injections can lead to long-term pain, infections, and serious injuries such as scarring and permanent disfigurement, embolism, stroke, or death.
"*" indicates required fields