Novartis Recalls Excederin, Bufferin, NoDoz, Gas-X, Other Drugs
January 10, 2012
By: Staff Writers
Chipped and broken pills, as well as the possibility of medication mix-ups has led Novartis to issue a recall for 1,645 lots of Excedrin, Bufferin, NoDoz and Gas-X. 
Problems at a Novartis manufacturing plant led to the over-the-counter drug recall, and has also prompted the FDA to issue a public health advisory.
In addition to pills being broken and cracked, the FDA says there is a possibility that powerful prescription-strength opiates, like Percocet and morphine, may have infiltrated the over-the-counter Novartis drugs. Although there have been no adverse events or injuries reported by consumers in connection with the recalled drugs, this could pose a serious risk for consumers.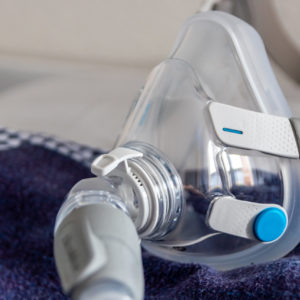 Did You Know?
Millions of Philips CPAP Machines Recalled
Philips DreamStation, CPAP and BiPAP machines sold in recent years may pose a risk of cancer, lung damage and other injuries.
Learn More
The recall and warning came after consumers began reporting that pills in bottles of Excedrin, Bufferin, NoDoz and Gas-X were chipped and broken. This could mean that the pills contain an improper dosage or that fragments or whole pills from other products ended up in the wrong packages.
The problems stem from a manufacturing plant in Lincoln, Nebraska, that handles both Novartis OTC drugs, like Excedrin and Bufferin, and also produces painkillers for the company's Endo Pharmaceuticals subsidiary.
The FDA is concerned that the Endo Pharmaceuticals line of opiates uses the same building. Particularly, the products are manufactured on the same line as Gas-X.
The agency is warning people to be on the lookout for the potential for pills that look different from others in the same bottle. According to Endo, there have been three such incidents since 2009, all of which were found by pharmacists.
Endo pharmaceuticals painkillers affected by the FDA warning include Opana, Opana ER, oxymorphone hydrochloride, Percocet, Percodan, Endocet, Endodan, morphine sulfate and Zydone. The FDA says the risk of finding the wrong pill in the wrong bottle is low and determined that no recall was required of those products.
However, Novartis did decide to recall Excedrin, Bufferin, NoDoz and Gas-X because of the damaged pills and risk that those drugs could be mixed together in packages. The recall affects Excedrin and NoDoz products with an expiration date of December 20, 2014 or earlier, and Bufferin and Gas-X products with an expiration date of December 20, 2013 or earlier.
The company said that its Nebraska plant is implementing improvements approved by the FDA to prevent a recurrence of the problem and will gradually resume operations as those improvements are put into place.
Consumers with questions or who have products that have been recalled can contact Novartis at (888) 477-2403 or visit the website at www.novartisOTC.com for information on how to return the products and receive a full refund.
Douglas

December 10, 2021 at 7:27 pm

This should be taken off the market

chris

November 12, 2012 at 9:34 pm

I took excedrin also my problems are chest pains high blood presure and stomach problems i never had this issue before the recall. I have all the smiptoms everyone else is having

Sara

October 18, 2012 at 6:17 am

I had been taking Excedrin for about 15 years for headaches. I would take it about 3-4 times a week. I had bleeding gums. I felt like it was addictive because I would take and my headache would go away quickly but I would then have headaches almost daily. I had a bleeding stroke in June 2012 and the doctor said it was from taking too much aspirin (Excedrin). Please let me know if there is a la[Show More]I had been taking Excedrin for about 15 years for headaches. I would take it about 3-4 times a week. I had bleeding gums. I felt like it was addictive because I would take and my headache would go away quickly but I would then have headaches almost daily. I had a bleeding stroke in June 2012 and the doctor said it was from taking too much aspirin (Excedrin). Please let me know if there is a lawsuit.

Karen

May 24, 2012 at 1:44 am

I was taking excedrin Migraine for years and I guess it caught up with me just a month ago I had to have a kidney transplant. I was on dialysis for 15 months.

James

May 12, 2012 at 2:36 pm

It's ironic that all these comments are the same things I have experienced with Excedrin... I've been taking over 15 years also.. on a daily basis... like a cult-like addiction or something. My blood pressure had gone upwards of 200/139 bp... irregular heartbeats, bleeding of the gums... and just feeling extremely horrible. After I take excedrin now, sometimes it works and sometimes it don't. [Show More]It's ironic that all these comments are the same things I have experienced with Excedrin... I've been taking over 15 years also.. on a daily basis... like a cult-like addiction or something. My blood pressure had gone upwards of 200/139 bp... irregular heartbeats, bleeding of the gums... and just feeling extremely horrible. After I take excedrin now, sometimes it works and sometimes it don't. I've also noticed chipped and broke pills so I find this all rather interesting and sad at the same time.

Belinda

April 17, 2012 at 5:09 am

I have taken Excedrine for years, in fact, all my family members take Excedrine on a daily basis. I have often wondered what is in these pills,to make it so addictive besides the caffeine. Any way, for me,Per Emergency Gastro & Cardiologist Dr, .... Excedrine... was the main cause of a very large bleeding duodenal ulcer that hemorrhaged profusely,and my heart could not take this so a heart att[Show More]I have taken Excedrine for years, in fact, all my family members take Excedrine on a daily basis. I have often wondered what is in these pills,to make it so addictive besides the caffeine. Any way, for me,Per Emergency Gastro & Cardiologist Dr, .... Excedrine... was the main cause of a very large bleeding duodenal ulcer that hemorrhaged profusely,and my heart could not take this so a heart attack occured. I also had a transfusion. I was told I dodged a bullet.

Monique

April 14, 2012 at 4:34 am

I have been using Excedrine for about 10 good years.. Recently I have been noticing hair loss on my arms , legs also I never used to have migranes at all.. I just had bad headaches. Now without taking excedrine I have been experiencing migranes,, accompanied by throwing up. Never have I had headaches like those.

Kim

April 5, 2012 at 5:15 am

Swelling of the ankles, allergic reaction , hair loss

tokiko

March 20, 2012 at 5:35 pm

I am stage 4 of cirrhosis and in waiting list of liver donor. There had been no known cause. I have never abused drug and alchohol only had taken Excedrine for my sinus head ache and haven't been sexcial active since i divorced in1980. Since I was diagnosed 15 years ago when I was 45 I have been unemployable. The quality of life has been redused significantly. Today I am on heart attack and stroke[Show More]I am stage 4 of cirrhosis and in waiting list of liver donor. There had been no known cause. I have never abused drug and alchohol only had taken Excedrine for my sinus head ache and haven't been sexcial active since i divorced in1980. Since I was diagnosed 15 years ago when I was 45 I have been unemployable. The quality of life has been redused significantly. Today I am on heart attack and stroke watch. Any nutrition must dispose to prevent ammonia causes stroke. I am unable to travel or away from home long period of time each single day. Fatique and insomia, ,,list goes on.

Amy

March 2, 2012 at 5:53 pm

I have used Excedrin on a daily basis for 15 years to reduce headache pain. For approximately a year i have been feeling light-headed and dizzy, and my heart races.Often i feel sick to my stomach.I don't have any known medical conditions to attribute this to, and am worried that Excedrin and/or No-Doz (which i also used on ocassion) might be the cause. I'm worried about my health. Is anyone checki[Show More]I have used Excedrin on a daily basis for 15 years to reduce headache pain. For approximately a year i have been feeling light-headed and dizzy, and my heart races.Often i feel sick to my stomach.I don't have any known medical conditions to attribute this to, and am worried that Excedrin and/or No-Doz (which i also used on ocassion) might be the cause. I'm worried about my health. Is anyone checking into what types of "chipped" medicines might've been mixed in? Please let me know if there is a lawsuit.

Odette

March 2, 2012 at 4:13 am

I have been an avid user of excedrin for many, many years. Over the past few months I've been experienceing an irregular heartbeat as well as having extremely unbalanced sleep patterns. I'm extremely worried, what an absolute horror for two reasons: firstly while my health is/has been placed at risk. secondly, what am I suppose to count on to reduce my migraines?

Chad

January 17, 2012 at 6:09 am

I also would like to be notified if their is a lawsuit.

Heather

January 10, 2012 at 11:29 pm

I am worried about me taking Excedrin on a daily basis for about the past 12 years and I mean about 8 tablets everyday. I have been on Suboxone also for a little over a year. That is an interaction. No wonder I sometimes, some days, didnt feel very well after taking my suboxone. This is so dangerous. I am looking for a lawsuit for sure! I spend a LOT of money a day, month & year on Excedrin
"*" indicates required fields