NSAID Use with Hormonal Birth Control Increases Blood Clot, Embolism Risks: Study
September 21, 2023
By: Martha Garcia
Women taking birth control pills and using common over-the-counter pain pills like Advil and Motrin face an increased risk of blood clots, which could become life-threatening, according to the findings of a new study.
Danish researchers indicate that women who are on hormonal birth control and take nonsteroidal anti-inflammatory drugs (NSAIDs) are more likely to experience a venous thromboembolism, with the overall risk depending on the type of birth control pill a woman takes.
The findings were published on September 6 in the journal The BMJ.
Birth Control and NSAID Blood Clot Risks
Researchers from the University of Copenhagen conducted a nationwide cohort study in Denmark, which included more than 2 million women ages 15 to 49 years old living in Denmark between 1996 and 2017. Participants had no medical history of any venous or arterial thrombotic events, cancer, thrombophilia, hysterectomy, bilateral oophorectomy, sterilization, or infertility treatment.
Women were followed for 21 million person-years. A total of 8,710 instances of venous thromboembolism (VTE), a type of blood clot, occurred. These blood clots can cause other serious conditions, such as an embolism when they migrate to the lungs or heart, which can be life-threatening. VTE can also worsen into a deep vein thrombosis, which can form in the leg and potentially be fatal.
According to the findings, taking NSAIDs, including drugs like Motrin, Aleve or aspirin, increased the risk of suffering a blood clot. Consumers often use NSAIDs to help relieve pain and reduce fever and inflammation. That can include reducing pain after injury or relieving pain during menstruation.
The incidence rate of VTE among NSAID users was seven times higher in women not using hormonal birth control methods. However, the risk was 11 times higher among those using high-risk hormonal birth control methods.
Women using high-risk birth control methods faced an additional 23 extra blood clots per 100,000 women in only the first week of using any type of NSAID, researchers calculated.
Combined forms of the estrogen/progestin patch, vaginal ring, and birth control pills with 50 micrograms of ethinyl estradiol were considered part of the high-risk group. It includes birth control brands Ogestrel and Ovcon, the antiandrogen cyproterone and progestins, including brand names Ortho-Cep, Desogen, Yasmin, and Yaz.
Those taking a medium-risk hormonal contraceptive faced a nearly eight-fold risk of blood clots. Medium-risk birth control include all other combined oral contraceptives, such as Ortho-Tricyclen, Loestrin, and Microgestin, as well as medroxyprogesterone injections, also known as DepoProvera.
Women taking low-risk birth control methods had an incidence ratio of only 4.5. Low-risk methods include progestin-only pills like Lo Loestrin and Errin, implants like Nexplanon, and hormone intrauterine devices like Mirena and Skyla.
Comparatively, women who used medium-risk methods of birth control experienced 11 extra events per 100,000 in the first week of NSAID use. While women using low/no risk birth control methods had three extra events per 100,000 women in the first week.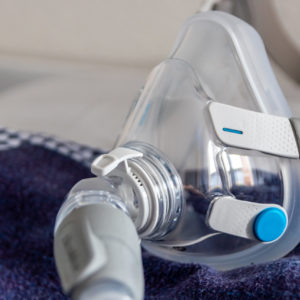 Did You Know?
Millions of Philips CPAP Machines Recalled
Philips DreamStation, CPAP and BiPAP machines sold in recent years may pose a risk of cancer, lung damage and other injuries.
Learn More
Roughly one-quarter of women used NSAIDs, researchers noted. The most common NSAID was Advil or the generic version of ibuprofen, but other NSAIDs included Aleve, Motrin, aspirin, and diclofenac brands such as Cambia, Voltaren, and Zipsor.
Researchers said there may be a synergistic effect when the two drug classes interact, leading to an increased likelihood of blood clot formation. But more research is needed to determine the true cause.
Despite the increased risk, the absolute overall risk was 0.02% or less, even among those who used high-risk hormonal contraceptive methods, they noted. The researchers concluded it may be safest for women using high-risk hormonal birth control methods to talk to their doctor about the benefits and risks, and consider switching to a medium or low/no-risk birth control method.
"*" indicates required fields