NSAID Hypersensitivity Frequently Seen in Children, Study Warns
October 03, 2022
By: Martha Garcia
According to the findings of new research, many children have hypersensitivity to Advil, Aleve and other widely used over-the-counter pain medication, known as non-steroidal anti-inflammatory drugs (NSAIDs), which can lead to the development of a severe and potentially life-threatening anaphylaxis reactions.
NSAIDs include some of the most commonly used drugs in the U.S., and are typically used as a fever reducer, pain reliever and for other anti-inflammatory effects. However, side effects NSAIDs have also been linked to allergic reactions in both adults and children.
In a study published last week in the Journal of Asthma and Allergy, Turkish researchers warned that NSAID-hypersensitivity is surprisingly common among children, and can pose serious health risks.
Researchers conducted a review of the literature focusing on NSAID use and side effects among adults and children, indicating that there are challenging aspects of NSAID hypersensitivity side effects in the pediatric population, which need further investigation and potentially changes in diagnosis and treatment, according to the study.
NSAID Hypersensitivity Side Effects
NSAIDs are the primary cause of drug-induced anaphylaxis in adults, children and teens. Anaphylaxis is a life-threatening allergic reaction that leads to hives, swelling of the face and extremities, sudden drop in blood pressure, difficulty breathing, closing of the airway, and can result in shock or even death. Roughly 40% of all drug-induced anaphylactic reactions are caused by NSAIDs, including Advil, Motrin, aspirin, and Aleve.
Current studies indicate NSAID-hypersensitivity is frequently seen in children and teens, and warrants a detailed diagnostic approach. Instead of conducting oral provocation tests, which are certain to induce side effects ranging from skin reactions to anaphylaxis, healthcare providers should focus on diagnostic provocation tests in appropriate patients, the researchers noted.
One study reviewed by the team indicated the rate of allergy using oral provocation tests was between 4% to 68% among various patient groups with a suspected allergy. Among patients with no suspected allergy the rate was 0.55%.
Another study indicated hypersensitivity was detected in 6% of children and teens with angioedema, or swelling from allergic reactions. Yet, another study in outpatient clinics detected a rate of hypersensitivity of 24% in those with spontaneous urticaria, or hives, and a rate of 0 to 33% of patients with those with asthma.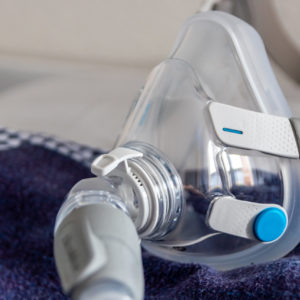 Did You Know?
Millions of Philips CPAP Machines Recalled
Philips DreamStation, CPAP and BiPAP machines sold in recent years may pose a risk of cancer, lung damage and other injuries.
Learn More
Ibuprofen, sold under brand names like Advil and Motrin, is considered relatively safe with regards to side effects, but is the most frequent cause of NSAID-induced hypersensitivity reactions. This occurs in 23% of children and the risk increases with age and those with asthma.
Past NSAID Research Has Been Adult-Focused
Much of the research conducted on NSAID hypersensitivity has involved the adult population, with children making up less than 10% of study participants. Children are not small adults and as such, sometimes need differing modes of treatment.
Doctors often look for the same hypersensitivity symptoms in children as they do for adults. However, research indicates symptoms of children are not the same as adults.
Researchers said new studies must focus on the effects of youth on drug metabolism and the natural history of the different symptoms in children, including the effect of things like exercise and infections on symptoms and sensitivity. Additionally, a diagnostic approach also includes determining alternative medications for children beyond acetaminophen, or Tylenol.
"Previous work concerning general (NSAID hypersensitivity) in children and adolescents, mostly involved adults or individuals older than 14 years of age as children and adolescents composed less than 10% of the total study participants," the researchers wrote. "In more recent studies of considerable interest, instances of actual NSAID-H in children and adolescents referred due to suspected NSAID-induced reactions, were thoroughly investigated through diagnostic tests. The rate of NSAID-H, as confirmed with oral provocation tests (OPT), was measured between 4% and 68% in various patient groups with histories of suspected reactions."
"*" indicates required fields