NTSB Focusing on Truck Safety Issues Following High-Profile Crashes
June 18, 2014
By: Russell Maas
Following a recent high profile accident involving a Wal-Mart tractor trailer crash, which critically injured actor and comedian Tracey Morgan, the National Transportation Safety Board (NTSB) indicates that it is re-examining the risks associated with fatigued truck drivers and the effectiveness of new safety components used by Wal-Mart and other companies.
Just over a week ago, a fatal accident on the New Jersey turnpike left Morgan injured and killed another man, after a Wal-Mart truck collided with a van carrying the comic. The truck driver has since been charged with vehicular homicide and assault by automobile, following the discovery that he had not slept in more than 24 hours.
Although the accident made national news since it involved a Hollywood actor, it is one of roughly 4,000 fatal truck accidents each year involving commercial drivers, which are typically caused by issues ranging from speeding to tired drivers.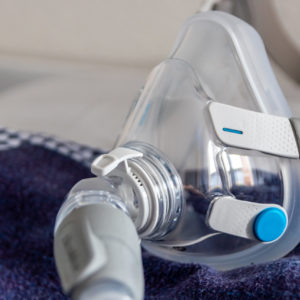 Did You Know?
Millions of Philips CPAP Machines Recalled
Philips DreamStation, CPAP and BiPAP machines sold in recent years may pose a risk of cancer, lung damage and other injuries.
Learn More
The truck involved in the accidents was one of Wal-Mart's more high-tech tractor trailers, featuring sophisticated collision-avoidance systems, such as forward looking radar with interactive cruise control designed to electronically sense traffic deceleration and automatically begin slowing the vehicle. The truck also featured an onboard computer that had blind spot sensors and electronic speed limit controls designed to prevent the driver from surpassing 65 miles per hour, according to a report by NJ.com.
However, none of these safety features proved to significantly help prevent this crash and other accidents. Since 2009, the number of fatal tractor trailer accidents has risen each year.
Vice President of the American Trucking Associations, David Osiecki, who headed safety policies for years, has indicated that the bottom line is that truck drivers get paid by the mile, so if they are not driving they are not making money. Osiecki also stated that tractor trailer fatalities were down consecutively in 2009 and years prior, due to the recession and the lack of goods being transported. Now that the economy has progressed there are more drivers on the road, running longer hauls, and moving more goods. Osiecki indicates that there is a direct correlation with the increase of truck driving fatalities and the economy boost, due to more truck drivers on the road for longer periods of time.
Work hour regulations were placed on truck drivers across the U.S. last year in July, restricting them from working more than 72 hours per week rather than the previous maximum of 82 hours. The regulations also mandated truck drivers to have 34 consecutive rest hours including two nights when their body clock demands sleep the most between the hours of 1:00 a.m. and 5:00 a.m. as well as mandating a 30-minute break during their first 8 hours of a shift.
The regulations were aggressively attacked by truck driving associations, which claimed that restricting hauling hours in the night created more hazard and longer drive times because it forces truck drivers to work during more congested roadway time frames says Todd Spencer of the Missouri-based Owner Operator Independent Drivers Association.
Recently, a week before the Wal-Mart collision in New Jersey, the Senate Appropriations Committee of Washington approved a rollback of truck driver safety regulations on the length of driver workday. The rollback has drawn a great deal of criticism from safety experts and in the wake of the Morgan crash.
In April, the NTSB introduced new regulations on trucks to include new trucks to be manufactured with side underside protection systems and guards to prevent vehicles from driving underneath trailers.
According to the National Highway Traffic Safety Administration, nearly 500 deaths occur each year from vehicles crossing underneath the trailers. The new provisions also call for police officers investigating the scene of accidents to incorporate more information about the trailers into their reports to identify underlying problems.
"*" indicates required fields