Most U.S. Nursing Homes Had Multiple COVID-19 Outbreaks: GAO Report
May 20, 2021
By: Russell Maas
More than nine out of every ten nursing homes in the United States experienced more than one COVID-19 outbreak, and most of those infections started with a staff member who contracted coronavirus, according to a new government report.
The U.S. Government Accountability Office (GAO) released a COVID-19 nursing home report on May 19, reviewing the frequency and duration of outbreaks in more than 13,000 nursing home, finding nearly each facility experienced an average of three outbreaks, lasting five or more weeks.
Throughout the course of the pandemic, significant attention has been placed on the devastating impact of the infections at nursing homes. COVID-19 disproportionately affected U.S. nursing homes, accounting for an estimated 216,219 confirmed cases and more than 54,000 deaths among residents and staff.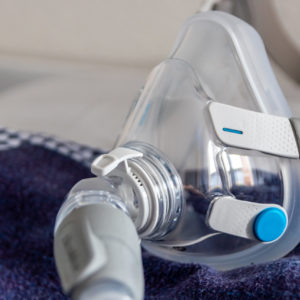 Did You Know?
Millions of Philips CPAP Machines Recalled
Philips DreamStation, CPAP and BiPAP machines sold in recent years may pose a risk of cancer, lung damage and other injuries.
Learn More
GAO researchers reviewed data from 13,380 nursing homes over an eight month period from May 2020 through January 2021, to determine the frequency and duration of COVID-19 nursing home outbreaks. To remain consistent, the GAO used the U.S. Centers for Disease Control and Prevention's (CDC) definition of an outbreak: a new case being confirmed among residents or staff that ends when the home has two consecutive weeks with no new cases
According to the data, 94% of nursing homes experienced more than one COVID-19 outbreak, with a national average of about three COVID-19 outbreaks occurring in each facility over the eight month span.
Specifically, 44% of nursing homes experienced four or more outbreaks, 30% experienced three or more outbreaks and 25% experienced one or two outbreaks. Only 64 nursing homes, representing less than 1% of all U.S. facilities, witnessed zero outbreaks.
As for duration, GAO reported about 85%, or 11,311, nursing homes, suffered COVID-19 outbreaks lasting five or more weeks, while the remaining 15% average outbreaks lasting between one and four weeks.
The report indicates nursing home facilities with long-duration outbreaks lasting five weeks or more saw an average of 56 confirmed cases, while those with shorter outbreak durations lasting only one to four weeks had an average of 13 confirmed cases.
According to the findings, 66% of all outbreaks began with a staff member testing positive.
Federal investigators continue to explore the possibility of nursing home neglect playing a role in the COVID-19 outbreak, which was first detected in a nursing home in Washington State that became the epicenter for the U.S. pandemic. Investigators say the nursing home failed to respond to the outbreak adequately, placing residents in jeopardy of illness and death.
In September 2020, the CDC's Morbidity and Mortality Weekly Report identified a correlation between how well a nursing home was rated by CMS, and whether the facility was able to prevent or control COVID-19 outbreaks during the on-going pandemic.
The report found facilities with a 1-star rating were 87% more likely to experience a COVID-19 outbreak when compared to a facility with a 2 to 3 star rating and 94% more likely when compared to those with a 4 to 5 star rating.
As a result of rampant outbreaks among nursing homes leaving the elderly and those with weakened immune systems in jeopardy, The Department of Health and Human Services' Office of the Inspector General (OIG) launched three investigations into nursing home procedures in May 2020.
The ongoing investigations by the OIG include nursing home oversight during the pandemic, an audit of nursing home infection prevention and control programs, and an in-depth review monitoring psychotropic drug use in nursing homes.
"*" indicates required fields