Overtreatment of Diabetic Nursing Home Residents Resulting in Hypoglycemia: Study
March 29, 2022
By: Randy Dixon, Jr.
According to the findings of a new six-year study involving residents at VA nursing homes, overtreatment of type 2 diabetes may be increasing the risk of patients developing dangerously low blood glucose levels, known as hypoglycemia.
Between 2013 and 2019, a team of investigators from the University of San Francisco and the San Francisco Veteran's Affairs (VA) Medical Center, studied more than 7000 nursing home residents suffering from type-2 diabetes (T2DM) to get a better understanding of the practices involved in treating the disease, specifically where overtreatment utilizing glucose-lowering medications was concerned.
In a report published this month in the Journal of the American Geriatrics Society, researchers found that nearly 40% of the participants continued to receive insulin and other medications that are known to increase the risk of hypoglycemia, a condition in which blood sugar (glucose) levels become dangerously low, even after blood tests indicated the strong possibility of overtreatment. For the study, researchers defined overtreatment of diabetes as any use of insulin for a participant whose hemoglobin A1c (HbA1c) was less than 6.5%.
Blood sugar levels are determined by the use of an HbA1c test, which measures the amount of glucose attached to hemoglobin. Hemoglobin is the part of your red blood cells that transports oxygen from your lungs throughout your body. For someone without diabetes, a normal hemoglobin A1c level fis between 4% and 5.6%.
Only a small percentage of study participants who were found to be over-treated had their glucose-lowering medications adjusted appropriately within two weeks after their blood test results showed possible hypoglycemia, according to the findings.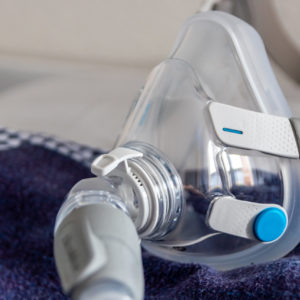 Did You Know?
Millions of Philips CPAP Machines Recalled
Philips DreamStation, CPAP and BiPAP machines sold in recent years may pose a risk of cancer, lung damage and other injuries.
Learn More
Hypoglycemia can be very dangerous, resulting in seizures, loss of consciousness, or death. Those suffering from hypoglycemia can experience profuse sweating, fatigue, dizziness, increased feelings of hunger, tingling in the lips, fast or pounding heartbeat (palpitations), and can often become tearful, easily irritated, anxious or moody.
Though the clinical guidelines from the American Diabetes Association, American Geriatrics Society, and VA recommend less aggressive glycemic treatment be used in the control of type 2 diabetes in frail, older adults and nursing home residents; the study results have shown that overtreatment of elderly adults in long-term care facilities is far too common.
Residents were often prescribed long-acting insulin medication, which was not properly adjusted (deintensification) when blood tests showed significantly decreased glucose levels, the researchers determined. In these situations, deintensification would have meant reducing the doses of long-acting insulin and possibly discontinuing short-acting insulin medications. In many cases, a resident's history of hypoglycemia and possible comorbidities (a disease or medical condition that is simultaneously present with another or others) were not taken into full account when deciding on how aggressively their T2DM should be treated, which could be seen as a form of nursing home neglect.
According to the study, factors such as cognitive and functional impairment should also be considered along with hypoglycemic risk when treatment deintensification is being determined. The results indicate these factors are often not being taken into account, leading to the increased risk of hypoglycemia.
"Overtreatment of diabetes in NH residents is common and a minority of residents have their medication regimens appropriately deintensified," the researchers concluded. "Deprescribing initiatives targeting residents at high risk of harms and with low likelihood of benefit such as those with history of hypoglycemia, or high levels of cognitive or functional impairment are most likely to identify NH residents most likely to benefit from deintensification."
"*" indicates required fields