Nursing Home Industry Pushes Back Against Biden's Calls For Better Staffing
March 14, 2022
By: Russell Maas
Following the devastating impact COVID-19 had on nursing homes nationwide, the White House has proposed a series of reform policies that are designed to ensure patients receive better quality of care through improved staffing requirements. However, the plan is already receiving pushback and resistance from the nursing home industry.
In conjunction with the recent State of the Union address, the White House issued a press release late last month, outlining a series of nursing home reforms tailored to address the failures of underperforming and understaffed nursing homes, which have a history of providing substandard care that often results in harm to the nation's most vulnerable population.
With more than 1.4 million residents in over 15,500 Medicare and Medicaid-certified nursing homes throughout the United States, significant attention has been placed on nursing home neglect incidents caused by understaffing, staffing turnover rates and lack of infectious disease protocols throughout the course of the COVID-19 pandemic.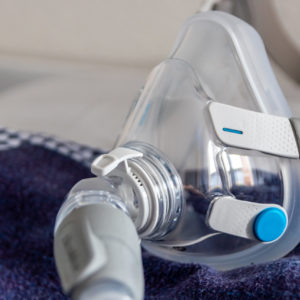 Did You Know?
Millions of Philips CPAP Machines Recalled
Philips DreamStation, CPAP and BiPAP machines sold in recent years may pose a risk of cancer, lung damage and other injuries.
Learn More
The Biden-Harris Administration cited a recent survey by the Government Accountability Office, which found 82% of nursing homes lack suitable infection control and prevention protocols, which has directly contributed to more than 200,000 nursing home resident and staffing deaths recorded throughout the course of the pandemic. The release indicates that if decisive action is not taken now, the nation's most vulnerable population could be subject to ever-worsening conditions.
In the nursing home reform agenda, the administration outlines Medicare & Medicaid Services (CMS) certified nursing homes would be required to set minimum staffing levels, reduce room sharing and halt tax-payer funding to poor-performing nursing homes to incentivize better patient care standards.
While CMS has recently cracked down on tracking nursing home safety data related to staffing levels and turnover rates, the plan introduces the Strengthen the Skilled Nursing Facility ("SNF") Value-Based Purchasing ("VBP") Program, which awards incentive funding to facilities based on their ability to retain staffing, and reduce funding for those that do not.
To further address nursing home understaffing issues and high nursing home turnover rates caused by overwhelming workloads, the plan would require CMS to conduct new research to determine the appropriate level and type of staffing for patient populations within one year before setting a standard.
As part of an ongoing effort to reduce overmedicating patients with unnecessary drugs to sedate them, a type of nursing home abuse commonly referred to as chemical restraint, the administration is encouraging CMS to launch new efforts to better identify the inappropriate use of antipsychotic medications on nursing home patients.
The efforts outlined in the report are combined with additional proposals that include enhancing nursing home accountability and oversight by calling on Congress to provide nearly $500 million to CMS to support the initiatives and to ramp up nursing home inspections.
Nursing Home Industry Resistance
While the agenda outlined by the Biden-Harris administration aims to improve critical functionality of the nation's nursing home facilities, the nursing home industry has already begun pushing back on the proposed reforms, with many going straight to the argument of costs to increase staffing levels.
On March 8, the American Health Care Association (AHCA) and the National Center for Assisted Living's (NCAL) sent a letter to the U.S. Department of Health and Human Services requesting an official meeting with President Biden, CMS Administrator Brooks-Lasure and DHHS Secretary Xavier Becerra. The group claims standards of care at nursing homes have not diminished, and that the staffing requirement mandate proposals will be impossible to meet.
The letter from AHCA and NCAL specifically stated "We have lost hundreds of thousands of workers since the beginning of the pandemic, and it is not clear that we can get them back, let alone add minimum staffing standards, without significant support from federal policymakers."
While it is unclear whether President Biden will accept the formal meeting request, the AHCA and NCAL previously raised concerns regarding nursing home staffing shortages contributing to the spread of COVID-19 infections nationwide, among other problems.
In July 2021, AHCA and NCAL released the results of a nursing home staffing survey , finding 94% of nursing home providers admit having a shortage of staff members in the last month, with the majority reporting the overall nursing home workforce situation has worsened over the last year.
According to the results, 94% of nursing home facilities and 81% of assisted living facilities saw staffing shortages within the last month, which was defined as not being able to fill all of the shifts without the facility requesting staff to work overtime or extra shifts to cover vacancies.
The survey also found 58% of nursing homes reported having critical staff such as CNA's or direct caregivers quit within the last month, while 30% of nursing homes reported that overall workforce conditions worsened throughout 2020, and 43% reported conditions becoming much worse.
The organizations called for new legislation, which they call the Care for Our Seniors Act, which outlines actions they say would make clinical improvements to enhance quality of care, workforce improvements to strengthen and support the frontline caregivers, oversight reforms to make systems more resident-driven, and structural modernizations focused on resident dignity and safety.
"*" indicates required fields