Staffing Problems at Nursing Homes Are Widespread In Wake of Pandemic, Survey Finds
July 08, 2021
By: Russell Maas
A new survey has found nursing home staffing shortages which contributed to the spread of COVID-19 in facilities nationwide, were almost universal throughout the pandemic, raising questions about the level of care provided for the nation's elderly and infirmed.
The American Health Care Association (AHCA) and National Center for Assisted Living (NCAL) released the results of a nursing home staffing survey last month, finding 94% of nursing home providers admit having a shortage of staff members in the last month, with the majority reporting the overall nursing home workforce situation has worsened over the last year.
The NCAL and AHCA conducted a survey of 616 nursing homes and 122 assisted living communities across the United States, questioning them about staffing levels and whether overall workforce situations in nursing facilities have gotten better or worse.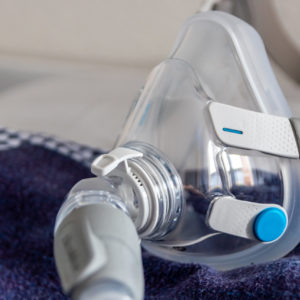 Did You Know?
Millions of Philips CPAP Machines Recalled
Philips DreamStation, CPAP and BiPAP machines sold in recent years may pose a risk of cancer, lung damage and other injuries.
Learn More
According to the results, 94% of nursing home facilities and 81% of assisted living facilities saw staffing shortages within the last month, which was defined as not being able to fill all of the shifts without the facility requesting staff to work overtime or extra shifts to cover vacancies.
According to the survey, 58% of nursing homes and 59% of assisted living facilities reported having critical staff such as CNA's or direct caregivers quit within the last month. On average, 58% of both types of facilities also reported having dietary staff quit.
The survey also found 30% of nursing homes reported that overall workforce conditions somewhat worsened throughout 2020, and 43% reported conditions becoming much worse. A total of 59% of assisted living facilities reported their workforce situations worsened over the 2020 calendar year.
The findings also reveal 81% of nursing home providers and 75% of assisted living communities believe higher staff pay and benefits would help improve their facility's ability to recruit and retain staff members.
"The survey results clearly indicate that the long term care workforce is facing serious challenges, and our country must make significant investments to help address these shortfalls," Mark Parkinson, the President and CEO of AHCA/NCAL stated. "Caregivers are the backbone of nursing homes and assisted living communities, and we need to make sure they are being adequately supported so they can provide the highest quality of care to our elderly population."
The organizations recommended new legislation, which they call the Care for Our Seniors Act, which outlines actions they say would make clinical improvements to enhance quality of care, workforce improvements to strengthen and support the frontline caregivers, oversight reforms to make systems more resident-driven, and structural modernizations focused on resident dignity and safety.
With more than 1.3 million residents in over 15,000 Medicare and Medicaid-certified nursing homes throughout the United States, significant attention has been placed on COVID-19 outbreaks in nursing homes, which have typically hit facilities with a history of neglect and staffing problems the hardest.
The U.S. Centers for Disease Control and Prevention published a study in September highlighting a link between COVID-19 and nursing home quality of care, indicating facilities which scored better in federal ratings have been less likely to experience severe outbreaks at their facilities. New York Attorney General Letitia James' investigation into 20 nursing homes in New York resulted in similar conclusions.
A report released in January by James highlighted a number of failures by long-term care facilities and state regulators, which contributed to the high number of COVID-19 deaths at nursing homes in the state last year. Specifically, the report indicated New York nursing homes with lower pre-pandemic staffing ratings had a higher number of fatalities during the pandemic, when compared to facilities with sufficient pre-pandemic staffing rates.
As a result of New York's elevated number of nursing home deaths, State Governor Andrew Cuomo signed the Standard Minimum Nursing Home Staffing Levels bill (A7119/S6346) this month, which will require nursing homes to maintain minimum staffing requirements or be subject to civil penalties.
"*" indicates required fields