Lawmakers Call For Investigation Into Whether Private Equity Firms Are Making Nursing Homes Less Safe
June 17, 2021
By: Russell Maas
A U.S. House of Representatives oversight committee is calling for a federal investigation into the increasing number of deaths and deteriorating care received by nursing home residents and other long-term care facilities, following buyouts from private equity firms.
In a letter (PDF) issued earlier this month, U.S. Rep. Bill Pascrell Jr. (D-NJ), chairman of the House Ways and Means oversight subcommittee indicates that the Government Accountability Office (GAO) should examine a host of negative trends associated with the growing number of nursing home care facilities that are being acquired by Wall Street private equity firms.
Over the last decade, the U.S. has seen a significant increase in private equity deals in healthcare, more than doubling from 325 in 2018 to 788 deals worth more than $100 billion in 2018, with two private equity firms alone owning 30% of the market.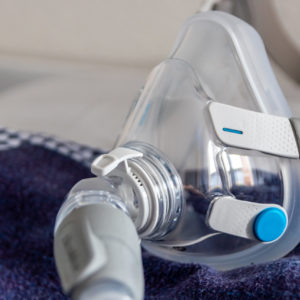 Did You Know?
Millions of Philips CPAP Machines Recalled
Philips DreamStation, CPAP and BiPAP machines sold in recent years may pose a risk of cancer, lung damage and other injuries.
Learn More
Pascrell explains that private equity firms tend to enter markets that are highly fragmented, such as nursing home facilities or individual physician practices, to restructure debt and increase business revenue, putting a profit motive above patient welfare.
While the investments seem to offer benefits, Pascrell warns the private equity firms buying into the facilities have negotiating power that could alter daily operations, as part of efforts intended to cut costs and increase profits, rather than focusing on patient care.
Pascrell's petition to GAO indicates that, as a result of these acquisitions, a growing number of adverse, resident-impacting trends have surfaced in nursing homes across America, which house approximately 1.4 million people in more than 15,600 facilities in the U.S.
Pascrell wants the GAO to investigate the deteriorating standard of care for patients in nursing homes that have been acquired by private equity firms, which have been found to cause an increase in surprise out-of-network billing, an increase in nursing home mortality rates, decreased staffing levels, and the shuttering of critical access and safety net hospitals and other critical health care providers.
He points to recent data and studies which have found nursing homes owned by private equity firms demonstrated higher rates of infection and death during the pandemic. Pascrell states that in New Jersey specifically, infection rate among nursing home residents was 24.5 percent higher than the statewide average and 57 percent higher at public facilities.
Pascrell further requests GAO conduct a longitudinal analysis to examine the relationship between PE investments and subsequent bankruptcies or closures of health care facilities, citing recent data which estimate 20% of public companies that go private through leveraged buyouts ultimately declare bankruptcy within 10 years, which threatens the health of communities and raises significant concerns about access to care.
Past studies, even before the COVID-19 pandemic, raised concerns surrounding standards of care in nursing home facilities, which are often understaffed causing patients to often be the victim of nursing home neglect.
A study published in The Journal of the American Medical Association (JAMA) early last year found that more than half of nursing home employees rush or fail to complete essential duties for the proper care and treatment of residents, often due to a lack of adequate resources and support provided by the nursing home facility.
Prior research has shown nursing home residents are more likely to receive poor care when facilities are understaffed, leaving them prone to suffering from bed sores, falls, fractures and other forms of nursing home neglect injuries when staff at a facility are stretched thin.
Additional studies have raised concerns indicating nursing homes may not be ready for a coming influx of residents as Baby Boomers age, highlighting the risks that nursing home neglect could significantly increase as the quality of care steadily declines due to understaffing.
"*" indicates required fields