NutriBullet Lawsuit Filed After Blender's Plastic Cup Exploded from Blade Base
July 21, 2022
By: Irvin Jackson
An Illinois woman has filed a product liability lawsuit against NutriBullet manufacturers, alleging that the blender's plastic cup exploded, showering her with its scalding hot contents.
The complaint (PDF) was filed by Abria Martin last month in the U.S. District Court for the Northern District of Illinois, indicating that Capital Brands, LLC and NutriBullet, LLC sold an unreasonably dangerous and defective product, even though there were safer alternative designs that would have prevented the blender plastic cup from explosively separating from the blade base.
NutriBullett Blender Exposions
Martin indicates she is one of a growing number of plaintiffs who have filed NutriBullet lawsuits in recent months, each raising similar allegations that the bullet-shaped canister is prone to explode, spraying users with shrapnel and headed liquid contents.
According to the lawsuit, Martin owned a 900-series NutriBullet blender, which she used in July 2020, resulting in serious and substantial burn injuries.
Martin indicates that the blender's plastic cup "explosively separated from the base" while in normal use, spraying the hot contents on her. The lawsuit indicates this occurred because of the blender's defective design.
"The NutriBullet blenders have been manufactured such that consumers cannot safely use them in the intended manner without risk of the NutriBullet blenders exploding which may result in physical injury or property damage. There is no pressure relief built into the plastic cup other than unscrewing the lid," Martin's lawsuit states. "Furthermore, there are no indictors for pressure build-up except for resistance upon twisting the lid. The consumer lacks any obvious way to judge the danger of or the amount of pressure and heat buildup without handling the cup directly, thereby exposing the consumer to the release of hot contents or the blade base itself."
The lawsuit notes that even if the cup does not explode, users are still at risk if the contents are still under pressure when the cup is opened. This could result in the user being sprayed with the hot contents of the blender and suffering serious and disfiguring burn injuries.
Similar injuries and problems have been linked to digital pressure cookers over the last couple of years. Like with the NutriBullet, numerous lawsuits have been filed claiming that they lack adequate safety features, or overstate the ones they have, which claim the pressure cookers cannot be opened while the contents are under pressure.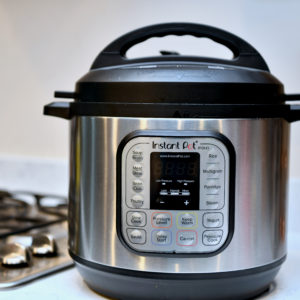 Despite those claims, manufacturers have faced an increasing number of pressure cooker lawsuits filed by consumers nationwide, who say those safety features failed, resulting in explosions and burns.
The U.S. Consumer Product Safety Commission has issued several pressure cooker recalls over problems where lids were able to be opened while contents are under pressure, allowing hot contents to be expelled and causing a scald or burn injury to individuals in the immediate area.
"*" indicates required fields