Judge Issues Injunction Preventing FDA From Regulating Off-Label Marketing
September 03, 2015
By: Irvin Jackson
A federal judge has blocked the FDA from enforcing key regulations designed to prevent drug companies from promoting their products "off-label" uses, which have not been established as safe and effective by the agency. 
A preliminary injunction was issued by U.S. District Judge Paul Englemayer in New York on August 7, which prevents the FDA from stopping Amarin Pharma from promoting it's fish oil products for unapproved uses. The ruling is the latest step in ongoing litigation that could dramatically change how drugs are marketed in the U.S.
While doctors are able to prescribe any approved medication for any use they deem appropriate, it is currently illegal for drug makers to promote such "off-label" use until they have submitted sufficient data to the FDA to justify that they tested the safety and effectiveness of their medication for that use.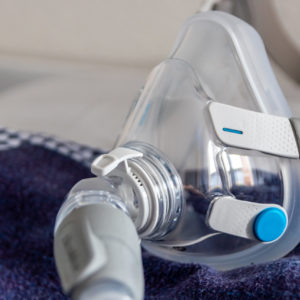 Did You Know?
Millions of Philips CPAP Machines Recalled
Philips DreamStation, CPAP and BiPAP machines sold in recent years may pose a risk of cancer, lung damage and other injuries.
Learn More
When drug makers cross the line and engage in illegal off-label marketing, they face huge fines. However, Amarin sued the FDA over the practice, saying that it violates the company's First Amendment right to free speech.
The FDA warned the judge that blocking its ability to regulate advertising by drug manufacturers will pose a serious public health risk. However, the judge said the FDA's off-label marketing rule may be unconstitutional, referencing recent decisions that give corporations increased speech rights. The ruling only currently applies to Amarin.
Earlier this week, Dr. Michael Carome, of the prominent consumer watchdog organization Public Citizen, warned that the decision could have far-ranging ramifications.
"Assuming that the judge affirms his position in his final ruling and the FDA decides not to appeal (or appeals and loses), this decision represents a major victory by Amarin and the pharmaceutical industry more broadly," Carome said in a press release. "For patient and public health, on the other hand, this outcome represents a dangerous loss that threatens to return us to the days of the late 19th and early 20th centuries, when snake-oil salesmen touted 'remedies' that were too often ineffective – and sometimes dangerous."
Off-Label Drug Risks
In November 2013, Johnson & Johnson agreed to pay $2.2 billion to the federal government to settle its Risperdal illegal marketing claims.
Investigators say that the illegal marketing led to the unnecessary and risky use of drugs like Risperdal, which is sometimes used in nursing homes as a form of chemical restraint, potentially putting dementia patients' lives at risk.
The DOJ began investigating Johnson & Johnson's marketing of Risperdal in 2004, looking into an alleged kickback scheme between the drug maker and Omnicare, the nation's largest provider of drugs to nursing homes.
Although federal drug regualtors and other safety officials have been working to reduce the use of antipsychotics in nursing home patients, indicating that the drugs carry little benefit for dementia patients and may increase the risk of death, widespread overuse of the medications continues to be a problem following years of illegal marketing.
Off-label use of the anti-nausea drug Zofran has also been a concern in recent years, after GlaxoSmithKline was charged with off-label drug promotion several years ago. Promoting Zofran for pregnancy-related morning sickness was among the claims that led to a $3 billion settlement with the federal government, as the drug maker never conducted any studies to establish that Zofran use while pregnant was safe for unborn children.
The company now faces a growing number of Zofran lawsuits from women who gave birth to children who suffered congenital heart problems, cleft palate, cleft lip and other birth defects. Critics point out that, for those children, the penalties against GlaxoSmithKline came too late and many doctors are still unaware of Zofran pregnancy risks.
"*" indicates required fields