Oil Spill Food Poisoning Concerns Lead to Federal Seafood Safety Plan
June 15, 2010
By: Staff Writers
Several federal agencies are working together to make certain that seafood from the Gulf of Mexico that may have oil contamination does not reach kitchen tables. 
The FDA and the National Oceanic and Atmospheric Administration (NOAA) issued a joint news release on June 14 to announce that they are working together to close fisheries, increase inspections and have laid down strict protocols for re-opening facilities that were closed due to the oil spill. The U.S. Centers for Disease Control and Prevention (CDC) is also monitoring the gulf coast states, along with state and local health departments, for any signs of oil spill-related illnesses from contaminated seafood or from contact with the spill itself.
The gulf coast oil spill started shortly after the April 20 explosion and fire on the Deepwater Horizon sent the oil drilling rig to the bottom of the Gulf and unleashed an oil spill in the Gulf that could be the worst environmental disaster in history. British Petroleum (BP), which leased the oil rig, is siphoning some of the flow into oil tankers after weeks of failing to cap the well, resulting in a massive oil slick that is impacting several states, including Louisiana, Mississippi and Florida.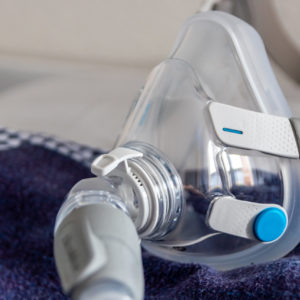 Did You Know?
Millions of Philips CPAP Machines Recalled
Philips DreamStation, CPAP and BiPAP machines sold in recent years may pose a risk of cancer, lung damage and other injuries.
Learn More
The FDA and NOAA have stated that the main line of defense against oil spill food poisoning has been closing fisheries in the spill's path. The closures began May 2, with the agencies closing every fishery along the spill's projected path. The closures include fisheries known to be affected by the spill, those likely to be impacted in the next 48 to 72 hours, and those within a five-nautical-mile buffer around the known location of the spill.
NOAA has also created and deployed a seafood sampling and inspection plan for commercial and recreational sea food sources nearby, but outside of the affected area of the oil spill. The inspections are looking for signs that contamination has spread beyond the known affected area.
FDA and NOAA are currently developing re-opening protocols that will allow NOAA to re-open fisheries only after they have passed stringent FDA inspection protocols to ensure there is no risk of contamination.
Last week the CDC announced that it is monitoring for health problems from the oil spill among clean-up workers and also surveying those workers to ensure that they are all properly educated about potential health risks. CDC is also using the National Poison Data System (NPDS) and BioSense to monitor for increases in a number of respiratory, cardiovascular, neurological, eye and skin-related symptoms that could be signs of oil spill health side effects. Symptoms could include:
Asthma exacerbation
Coughing
Chest pains
Eye irritation
Nausea
Headaches
Those symptoms, however, are limited to exposure to fumes or physical contact with the oil spills. No list of symptoms has been released for oil spill food poisoning, and no reports of such illnesses have been announced.
About 100 wrongful death, business interruption and environmental tort lawsuits over the gulf oil spill have been filed against British Petroleum (BP), Transocean Ltd., Halliburton Energy Services, Inc. and Cameron International Corp. since the the oil spill began. The U.S. Judicial Panel on Multidistrict Litigation is scheduled to look at the oil spill lawsuits in July. They will decide whether the cases should be consolidated in one court to prevent duplicative discovery and inconsistent rulings. The Panel will also determine where the oil spill lawsuits should be centralized if an MDL is formed.
christian

May 10, 2013 at 2:52 am

Las Madres de Plaza de Mayo, a group of relatives of the victims that had criticized Bergoglio for his lack of action during the dictatorship, responded enigmatically to the news of his election, issuing a one word statement, Amen.

Merle

June 16, 2010 at 1:32 am

http://www.urbanconservancy.org/letters/gulf-coast-cleanup-caution-urged The continuing health problems of people involved in cleanup of the Exxon Valdez spill present urgent lessons for the Gulf cleanup crews. http://www.lvrj.com/news/exxon-valdez-oil-risks-spur-warning-for-gulf-cleanup-crews-93258964.html My name is Merle Savage, a female general foreman during the Exxon Valdez oil spill (EVO[Show More]http://www.urbanconservancy.org/letters/gulf-coast-cleanup-caution-urged The continuing health problems of people involved in cleanup of the Exxon Valdez spill present urgent lessons for the Gulf cleanup crews. http://www.lvrj.com/news/exxon-valdez-oil-risks-spur-warning-for-gulf-cleanup-crews-93258964.html My name is Merle Savage, a female general foreman during the Exxon Valdez oil spill (EVOS) beach cleanup in 1989, and one of the 11,000+ cleanup workers, who is suffering from health issues from that toxic cleanup, without compensation from Exxon. Dr. Riki Ott visited me in 2007 to explain about the toxic spraying on the beaches. She also informed me that Exxon's medical records, and the reports that surfaced in litigation by sick workers in 1994, had been sealed from the public, making it impossible to hold Exxon responsible for their actions. Exxon developed the toxic spraying; OSHA, the Coast Guard, and the state of Alaska authorized the procedure. Beach crews breathed in crude oil that splashed off the rocks and into the air — the toxic exposure turned into chronic breathing conditions, central nervous system problems, neurological impairment, chronic respiratory disease, leukemia, lymphoma, brain tumors, liver damage, and blood disease. http://video.google.com/videoplay?docid=5632208859935499100 My web site is devoted to searching for EVOS cleanup workers who were exposed to the toxic spraying, and are suffering from the same illnesses that I have. Our summer employment turned into a death sentence for many — and a life of unending medical conditions for the rest of Exxon's Collateral Damaged. http://www.silenceinthesound.com/stories.shtml
"*" indicates required fields