Train Accidents Involving Oil Tankers Show Safety 'Compromised': NTSB
April 24, 2014
By: Martha Garcia
During a recent two-day safety forum in Washington D.C., top U.S. transportation safety officials called for a design overhaul of train tankers used to carry crude oil and ethanol.
The forum was scheduled to focus on improving the safety measures of petroleum and ethanol shipments by train, following several fatal train accidents this year.
Deborah Hersman, the National Transportation Safety Board (NTSB) chairman, called on the Obama administration to use emergency authority to establish train tanker standards to protect the public from devastating train accidents.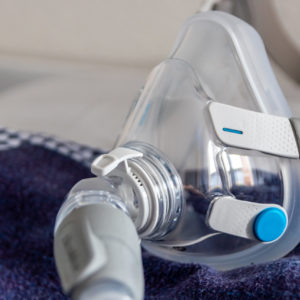 Did You Know?
Millions of Philips CPAP Machines Recalled
Philips DreamStation, CPAP and BiPAP machines sold in recent years may pose a risk of cancer, lung damage and other injuries.
Learn More
The forum focused on safety topics, including railroad operations, crash worthiness, safety systems and ways to reduce risks.
Representatives from petroleum and rail industries met to discuss issuing safety advisories, conducting safety investigations and agreements within the rail industry to reduce speeds, use new braking technology and improving first responder training.
Of particular interest was tank car design. Older model tank cars, the DOT-111, are used to transport the fuel. However, the NTSB is calling on a replacement of these tankers, saying they are unsafe to carry hazardous liquids.
Unsafe tankers
Crude oil shipments have quadrupled since 2005, increasing the amount of volatile materials shipped across the country, often through highly populated residential areas. Increased shipments lead to an increased likelihood of violent fires in the wake of train accidents and derailments.
Shipments of ethanol, the most frequently shipped hazardous material by rail, have also increase tremendously safety experts note.
The hydraulic fracturing natural gas boom has also helped increase shipments of volatile fuel, introducing a new complication into rail accidents.
Several recent train explosions may have been caused by companies illegally leaving too much propane in crude oil, making the tanker more explosive during an accident.
An accident in Cherry Valley, Illinois in 2009 caused the derailment of 15 DOT-111 cars which leaked ethanol, engulfing the area in a massive fireball which fatally burned one woman. The NTSB ruled during an investigation into that accident, the design of the DOT-11 made the tankers susceptible to "damage and catastrophic loss of hazardous material." The conclusion is supported by Hersman and other critics pleading for an overhaul to the standards for the tanker design.
Current tanker standards include a voluntary industry recommendation issued in 2011. Regulators and members of the petroleum and rail industry disagree whether the voluntary standard is enough.
Emergency Safety Orders
Last month federal transportation officials issued new emergency orders aimed to make the transport of crude oil by train safer. The regulations require shippers to ensure crude oil is properly classified and tested and prohibits the shipment of crude oil in tanks designated for low-risk substances. Critics say these measures are still not enough to protect innocent lives.
The ruling came only months after a catastrophic train derailment in North Dakota, which involved 18 DOT-111 tankers of crude oil. The derailment and tanker explosions forced 2,400 residents to evacuate the area due to concerns of toxic smoke in the air.
Prior to that, a train accident in Lac-Megantic, Quebec in 2013 resulted in a derailment of 60 cars, 1.3 million gallons of crude oil spilled and 47 deaths, only miles across the Maine border.
Regulations recommended by the NTSB at the forum move to enforce existing petroleum and ethanol tank cars to be equipped with additional safety design features. Features which include enhanced puncture resistance systems, top fittings protection and bottom outlet valves that remain closed during accidents.
The transportation department is in the midst of creating new regulations to change tanker standards, however the typical regulation rule making process may take months, even years.
Hersman criticized the federal process calling it a "tombstone mentality," saying regulations are not enacted until enough fatalities have occurred. Often, rule makers must demonstrate the cost of issuing new regulations are outweighed by the number of lives saved.
Critics are calling on quick action concerning tanker regulations before another rail accident occurs. The Canadian transportation ruling body has already ordered the phase out of older tank cars that may be more prone to spill during an accident.
"*" indicates required fields