Oil Train Derailment in North Dakota Leads to Town Evacuation, Calls For Stronger Regulations
May 07, 2015
By: Russell Maas
A small town in North Dakota was evacuated early Wednesday morning, after a Burlington North Santa Fe (BNSF) train carrying 107 cars filled with crude oil derailed and caused a large blaze.
The oil train derailment occurred at approximately around 7:30 a.m. on Wednesday near the small town of Heimdal, North Dakota, which has about 40 residents.
According to first responder reports and the North Dakota Health Department, at least 6 of the 107 tankers filled with crude oil derailed and caught fire. The reason for the derailment is unknown at this time, as first responders were still trying to contain the fires from two tankers that continued to burn through Wednesday evening.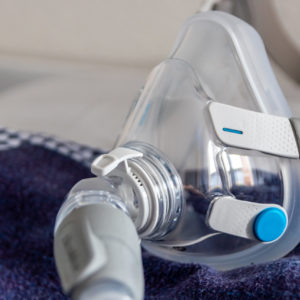 Did You Know?
Millions of Philips CPAP Machines Recalled
Philips DreamStation, CPAP and BiPAP machines sold in recent years may pose a risk of cancer, lung damage and other injuries.
Learn More
A spokesperson from BNSF Railway Company released a statement on Wednesday claiming there were no injuries caused by the derailment or fires, and that when the fires are put out and local authorities release the scene, an investigation to determine the cause of the derailment will be pursued.
The North Dakota Health Department issued an evacuation order for the rural town of Heimdal, due to the dangers from smoke inhalation.
The fires sent massive clouds of smoke into the air, mainly filled with particles such as ash, clouds of soot, liquid, aerosols, and gases with variable concentrations of particulate matter. The agency issued an advisory to those remaining in the town to not breathe in the smoke, and officials believe the situation could be been exacerbated by Wednesday's rain washing some of the particles out of the smoke and keeping the plume closer to the ground.
BNSF reported that the train was shipping a total of 109 tanker cars, all of which were unjacketed CPC-1232 model cars filled with crude oil except two that were full of sand.
When the derailment occurred, state emergency officials decoupled the non-burning cars and moved them to safety to prevent further fires.
Preliminary reports indicate that some of the oil may have run off into the Big Slough waterway, which ties into the James River about 15 miles downstream near Bremen, North Dakota. The Environmental Protection Agency (EPA) deployed investigators to the scene to gauge if any contamination had entered the waterways said spokesman Rich Maylor.
Concerns Over Oil Train Accidents
Acting Federal Railroad Administrator, Sarah Feinberg, states that this incident is yet another reminder of why the agency is pushing for a more significant and comprehensive plan to improve the transport of highly flammable and hazardous materials.
Additionally, U.S. Rep Nita Lowey of New York, the ranking Democrat of the House Appropriations Committee stated that with trains carrying these highly-explosive materials by home, schools, and businesses each day, we need strong national volatility standard as opposed to a patchwork of state laws.
The BNSF derailment occurred just two days before new rules were being announced for a new generation of tank cars that are reinforced and designed to reduce explosions, leaks, and derailments. Some officials have even referred the existing unjacketed tanker cars as "train bombs."
With this being the 24th oil train accident since 2006 among U.S. and Canadian railways, members of Congress are calling for stricter standards to be imposed at the federal level. The implications of hazardous train spills can be tremendous and extremely tragic, noting the 2013 crude oil train derailment in Lac-Megantic, Quebec that killed 47 people.
Members of Congress and from the Federal Railroad Administration are currently making a push for solutions to prevent these disasters through the use of enhanced inspections of tracks and railroad equipment, specifically, reinforced tankers and the monitoring of propane levels within the liquid materials.
With the transport of crude oil quadrupling since 2005, there has been an increase in the shipment of volatile products through commercials and residential areas.
Some officials have pushed for more harsh restrictions on propane levels within transported crude oils. Propane is supposed to be extracted from crude oil before transport but according to InsideClimateNews, some companies may be intentionally leaving a significant amount of propane in crude oil pulled from shale to increase the volume and lower expenses.
The Pipeline and Hazardous Materials Safety Administration (PHMSA) is currently investigating BNSF Railway Company after a 2014 North Dakota train crash involving 18 tanker cars of crude oil, which occurred when a BNSF Railway Company train transporting grain derailed and crashed into another BNSF train carrying crude oil in 18 DOT-111 model tanker cars, resulting in an evacuation of about 2,400 people from the town of Casselton, North Dakota.
"*" indicates required fields