Opioid Addiction May Be Treated By Newly Approved Implant: FDA
May 31, 2016
By: Martha Garcia
Federal regulators have approved the first implantable opioid addiction treatment method, which may help thousands of individuals nationwide kick a narcotic painkiller addiction and address the nation's worsening opioid abuse epidemic. 
Last week, the FDA approved the use of Probuphine, the first implant device for treatment of opioid dependence. The implant uses the drug buprenorphine to fight the addiction and abuse of opioid narcotics.
Other products have been used to treat narcotic painkiller addictions, including methadone, naltrexone and other versions of buprenorphine in film form, placed under the tongue, or pills. This is the first implantable version of buprenorphine, which will offer patients struggling with addiction, a constant low-level dose for six months.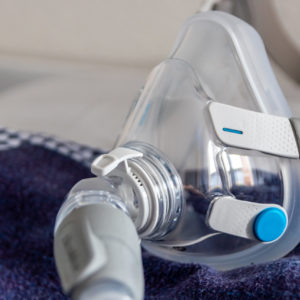 Did You Know?
Millions of Philips CPAP Machines Recalled
Philips DreamStation, CPAP and BiPAP machines sold in recent years may pose a risk of cancer, lung damage and other injuries.
Learn More
There are drawbacks of using pill or film forms. Those types of forms can be easily lost, forgotten or stolen, whereas an implant cannot.
Probuphine is designed for patients who are already stable and on low-to-moderate doses of other forms of buprenorphine, as part of a complete addiction treatment program. It offers a new treatment option for people in recovery who may prefer the benefits of a six-month implant compared to other forms while providing the convenience of not needing to take medication on a daily basis.
An independent FDA advisory committee also supported the approval of Probuphine in a meeting held earlier this year.
Only specially trained physicians can insert Probuphine, which consist of four, one inch long rods placed under the skin on the inside of the upper arm. Administering Probruphine requires training since it must be surgically inserted and removed.
Recently, the FDA convened to consider the move to require doctors to undergo specialized training before they are allowed to prescribe narcotic painkillers. An effort, the FDA hopes will help curb misuse, abuse and overdoses connected to opioid.
Once implanted, Probuphine last 6 months and if further treatment is needed new implants can be inserted on the opposite arm for one additional course of treatment.
Probuphine, marketed by Titan Pharmaceuticals Inc. and Braeburn Pharmaceuticals, is part of the FDA's opioid action plan and one of three top priorities for the U.S. Department of Health and Human Services' Opioid Initiative. The initiative is aimed at reducing prescription opioid and heroin related overdose, death and dependence.
The announcement comes amid increasing concerns over narcotic painkiller abuse. A study published last year revealed despite decreases in opioid abuse, opioid overdose deaths have increased, reaching all-time highs.
Opioid Abuse Treatment
The FDA also focuses on medication-assisted treatment options (MAT) which uses approved medications, counseling and other behavioral therapies to treat patients with opioid addictions.
Regular use of medication-assisted treatment options help reduce opioid withdrawal symptoms and the desire to use, without causing the cycle of highs and lows associated with opioid misuse or abuse. The agency said MAT can also decrease the pleasurable effects of other opioids, making continued abuse less attractive to abusers.
Recently the CDC announced new guidelines for opioid prescribing, including calling on doctors to communicate the risks to patients, encouraging other treatments, like non-opioid medications, ice, talk therapy and exercise therapy.
Medication-assisted treatment options can reduce a patients risk of death from all causes in half; but should be used as part of a complete treatment program, including other options like counseling and psychosocial support.
"Scientific evidence suggests that maintenance treatment with these medications in the context of behavioral treatment and recovery support are more effective in the treatment of opioid use disorder than short-term detoxification programs aimed at abstinence," said Nora Volkow, M.D., director of the National Institute on Drug Abuse at the National Institutes of Health.
Even though a clinical trial indicated the implant was safe, the FDA will require additional post-marketing studies. In the clinical trial, a total of 63% of patients showed no evidence of illicit opioid use throughout the six months of treatment with Probuphine.
Common side effects include, pain, itching, and redness at the implant site, headache, depression, constipation, nausea, vomiting, back pain, and oropharyngeal pain. Other risks include implant migration, protrusion, expulsion, and nerve damage resulting from the procedure. It is not designed to be used in children or adolescents under 16 years old.
"Opioid abuse and addiction have taken a devastating toll on American families," FDA Commissioner Robert M. Califf said in the press release. "We must do everything we can to make new, innovative treatment options available that can help patients regain control over their lives."
"*" indicates required fields