Drug Makers Abusing Law Meant To Help Meds Designed To Treat Rare Diseases: Johns Hopkins
December 04, 2015
By: Irvin Jackson
Researchers from Johns Hopkins indicate that drug manufacturers are abusing a law designed to get unprofitable medications that treat rare diseases onto the market, with seven of the top ten best selling drugs in the world approved through the law. 
A report published last month in the American Journal of Clinical Oncology finds that pharmaceutical companies are "gaming the system" in regards to the Orphan Drug Act, which is meant to be used to fast-track the approval of drugs designed to treat deadly conditions that only impact a limited population. Instead, Johns Hopkins researchers warn that the law is being used to approve mainstream blockbuster drugs that are then promoted and prescribed for uses never approved by the FDA.
Researchers say that in 2014, 41% of new drugs approved by the FDA were introduced via the Orphan drug law. Many of these drugs move on to become blockbusters, with more than $1 billion in sales. However, the law, originally approved in 1983, was meant to help drug manufacturers introduce medications that would otherwise be unprofitable, granting special patent protections and a faster route to the market, in situations where they would help 200,000 patients or less.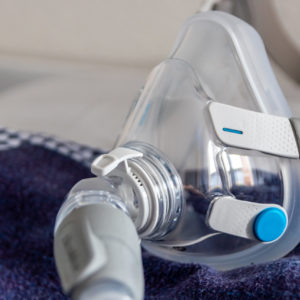 Did You Know?
Millions of Philips CPAP Machines Recalled
Philips DreamStation, CPAP and BiPAP machines sold in recent years may pose a risk of cancer, lung damage and other injuries.
Learn More
The law grants the drug seven years market exclusivity, tax breaks in the millions, and waives the millions of dollars of marketing application fees.
Some of the now blockbuster drugs that were approved through the Orphan Act include Humira, Rituxan, Avastin, Herceptin, Remicade, Revlimid and Crestor, which, despite huge sales, received a new orphan designation in 2014, that extended its patent for an additional six months, preventing generic competition, according to the report.
"The industry has been gaming the system by slicing and dicing indications so that drugs qualify for lucrative orphan status benefits," said Dr. Martin Makary, professor of surgery at Johns Hopkins, in a press release. "As a result, funding support intended for rare disease medicine is diverted to fund the development of blockbuster drugs."
According to the report, these drugs are either illegally promoted off-label by drug manufacturers, or they quickly move to receive broader FDA drug use approvals once they've received Orphan Act benefits.
One of the examples cited is Rituxamab, sold under the brand names Rituxan, MabThera and Zytux. The drug was originally approved for the treatment of follicular B-cell non-Hodgkin's lymphoma, which is suffered by only about 14,000 patients a year. The drug is now approved to treat a number of other ailments, including rheumatoid arthritis, to treat some forms of cancer, and to prevent organ rejection after kidney transplant. In 2014, the drug brought in $3.7 billion in sales.
In fact, 18 of the 41 drugs approved by the FDA were done under Orphan status, and are expected to generate $107 billion in sales this year.
Researchers estimated that by 2020, the drug industry will be bringing in $176 billion through drugs approved by an act designed to help drugs expected to see little profitability.
"This is a financially toxic practice that is also unethical," study co-author Michael Daniel, a research fellow in the Department of Surgery at Johns Hopkins, said in the press release. "It's time to ensure that we also render it illegal."
Daniel said that the practice inflates drug prices, and the additional health care costs are passed on to consumers through higher health insurance costs.
The researchers recommend that to fix the problem, the regulations be changed so that once a drug exceeds the 200,000 population benchmark meant for Orphan drug status, it loses the benefits of the act.
"*" indicates required fields