Ortho Evra Lawsuits
October 03, 2008
By: AboutLawsuits
Use of the Ortho Evra Birth Control Patch has been associated with an increased risk of serious and potentially fatal blood clots. Lawsuits are being pursued by women throughout the United States who suffered a heart attack, stroke, deep vein thrombosis, pulmonary embolism or sudden death as a result of Ortho Evra.
STATUS OF ORTHO EVRA LITIGATION: Approximately 4,000 Ortho Evra Lawsuits have been filed in state and federal court, and hundreds of these cases have reached confidential settlements. However, Ortho Evra lawyers are continuing to review new cases.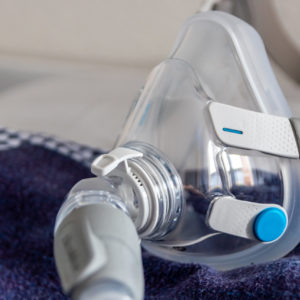 Did You Know?
Millions of Philips CPAP Machines Recalled
Philips DreamStation, CPAP and BiPAP machines sold in recent years may pose a risk of cancer, lung damage and other injuries.
Learn More
LAWSUIT OVERVIEW: Ortho Evra is a form of birth control which is delivered by a patch that is worn on the skin. It was introduced in 2002 by Ortho-McNeil Pharmaceutical, a subsidiary of Johnson & Johnson.
When it was first sold, the warning label indicated that the birth control patch carried risks that were similar to other contraceptives. However, since the medication is delivered directly through the skin, the birth control patch actually results in women receiving about 60% more estrogen than the birth control pill on average.
Studies have established that Ortho Evra side effects increase the risk of developing blood clots that can lead to serious injury or death. Many young women, who were otherwise healthy, have suffered life changing injuries as a result of Ortho Evra.
THEORY OF LIABILITY: Ortho Evra lawsuits are being pursued by women throughout the United States. Although Johnson & Johnson, the manufacturer, was aware of the risks associated with the birth control patch, they failed to provide adequate warnings to the medical community and users.
INJURY AND DAMAGES CLAIMED FROM ORTHO EVRA: The development of blood clots while using Ortho Evra could cause:
Heart Attacks (myocardial infarction)
Strokes (Cerebral hemorrhage and cerebral thrombosis)
Deep Vein Thrombosis (DVT)
Pulmonary Embolism
Death
Find out if you qualify for an Ortho Evra Lawsuit
Ortho Evra lawyers are reviewing potential lawsuits throughout the United States. To have an attorney review the facts and circumstances surrounding an injury sustained by you, a friend or family member submit your potential case. You may be contacted by a lawyer who can assist you with an Ortho Evra lawsuit.
Blanca

October 12, 2009 at 10:26 pm

I would like to share the fact that due to the use of the Ortho Evra patch; my niece passed on September 28, 2009. She was 17 years old and just dropped one morning at her college dorm after suffering abdominal pain (she thought it was normal cramping) for 2 days. She had started the patch ONLY 2 Months ago. She was EXTREMELY health and athletic since she was young. After autopsy, it was determi[Show More]I would like to share the fact that due to the use of the Ortho Evra patch; my niece passed on September 28, 2009. She was 17 years old and just dropped one morning at her college dorm after suffering abdominal pain (she thought it was normal cramping) for 2 days. She had started the patch ONLY 2 Months ago. She was EXTREMELY health and athletic since she was young. After autopsy, it was determined the cause of death to be blood clot in her lungs. We have suffered a great loss and are seeking for this information to reach the public to avoid such a pain that only a mother's heart can describe.

Lawsuits Over Ortho Evra Birth Control Continue to be Filed Even as Older Cases Settle - AboutLawsuits.com

March 15, 2009 at 9:00 pm

[...] 4,000 lawsuits over Ortho Evra have already been filed in state and federal courts by women who allege that their injuries were [...]

Evra Birth Control Patch Class Action Lawsuit Settled in Canada : AboutLawsuits.com

March 2, 2009 at 4:55 pm

[...] birth control patch class action suit was filed against Janssen-Ortho, Inc., which distributes the Evra skin patch in Canada. In the [...]

Ortho Evra Lawsuit Settlements Exceed $68.7 Million and More Cases Pending : AboutLawsuits.com

October 13, 2008 at 6:18 pm

[...] Ortho Evra is a contraceptive patch that women wear on their skin to prevent pregnancy as an alternative to an oral birth control pill. It is designed to be more convenient and to promote continued use, as the patch only needs to be changed once a week. [...]

Ortho Evra Recall Urged by Public Citizen — AboutLawsuits.com

May 8, 2008 at 8:30 pm

[...] ← Ortho Evra Lawsuits [...]
"*" indicates required fields