Hospital Outpatient Care Quality Has Not Improved Over Past Decade In U.S.: Study
October 19, 2016
By: Martha Garcia
Despite decades of focus on improving treatment standards and medical procedures, in an effort to improve the quality of medical care provided to Americans, new research suggests that hospital outpatient care quality has not actually improved over the past decade in the United States. 
In a study published this week in the medical journal JAMA Internal Medicine, researchers from Harvard Medical School report that while improvements were seen in some areas, other aspects of patient care have worsened, and some went unchanged, since the turn of the century.
The cross-sectional survey focused on the quality of outpatient hospital care between 2002 to 2013. Researchers analyzed trends using quality measures constructed from the Medical Expenditure Panel Survey, a nationally representative survey of the U.S. population that collects data from individual respondents as well as doctors, hospitals, pharmacies, and employers.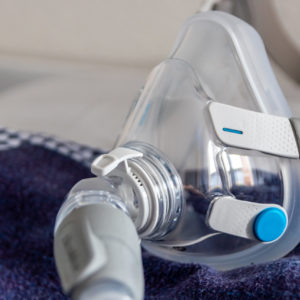 Did You Know?
Millions of Philips CPAP Machines Recalled
Philips DreamStation, CPAP and BiPAP machines sold in recent years may pose a risk of cancer, lung damage and other injuries.
Learn More
Participants were adults over the age of 18 years old. Between 20,000 to 26,000 participants were surveyed and included during every year of the study.
According to the findings, despite local, regional and national efforts to improve patient care and experience, many areas remained lacking.
Areas that worsened included avoidance of inappropriate medical treatment, which declined from 92% of patients to 89%. This included situations where patients were given opioids for headaches or advised to have MRIs for back pain. Doctors' ability to avoid those inappropriate recommendations declined overall.
Another area that worsened included cases where inappropriate antibiotic use was avoided. About 50% of cases avoided incorrect antibiotic use before the study, that number declined to 44% during the study period. That included doctors prescribing antibiotics for illnesses like the flu or acute bronchitis, ailments that have been shown not to be effectively treated by antibioitics.
Three clinical quality measures went unchanged during the study period. The percent of patients that were recommend to receive diagnostic and preventive testing stayed at 76%, the number of patients who received the recommended diabetes care remained steady at 68%, and patients given inappropriate imaging avoidance remained at 90%.
However, some measures improved, but the improvement was inconsistent.
Improvements included an increase in the number of patients who received recommended treatment, which rose from 36% of patients to 42%. This included patients who received medications needed for conditions, such as high blood pressure, elevated cholesterol, asthma, and heart failure.
The number of patients who received the recommended counseling, for things like weight loss or smoking cessation, increased from 43% to 50%.
Also, the number of patients who received the recommended cancer screening inched upwards from 73% to 75. Comparatively, the number of patients who avoided inappropriate cancer screenings increased from 47% to 51% during the study time period.
The way patients rated their doctors and patient experiences improved. The percent of patients that rated their overall care experience highly improved from 72% to 77%.
Physician communication was also rated higher, improving from 55% to 63% for patient satisfaction. Patients also indicated access to care improved from 48% to 58%.
Researchers warn there are some limits to the study, indicating quality measures don't address all outpatient care. The study data also doesn't account for how easy or difficult it may be to achieve certain measures.
Health experts say it is possible that some patients are not getting care that they need, while others are getting care they could potentially harm them.
Researchers recommend that patients take an active role in their own care, focus on important components of the care process and advocate for themselves.
"Despite more than a decade of efforts, the clinical quality of outpatient care delivered to American adults has not consistently improved," wrote study authors. "Deficits in care continue to pose serious hazards to the health of the American public."
"*" indicates required fields