Outpatient Surgery Center Infection Control Problems Identified by CDC
June 14, 2010
By: Staff Writers
A federal survey of outpatient surgery centers in three states has found poor efforts to protect patients from potentially lethal hospital-acquired infections. 
The U.S. Centers for Disease Control and Prevention (CDC) looked at ambulatory surgical centers (ASCs) in Maryland, North Carolina and Oklahoma, and found that nearly 70% had lapses in infection control. More than half of the clinics surveyed had been cited by state officials for hospital infection control deficiencies. The results of the CDC outpatient infection survey were published in the Journal for the American Medical Association (JAMA).
The survey comes as outpatient surgery has grown to dominate the medical field, with an estimated 75% of all surgeries currently being performed at ambulatory surgery centers instead of traditional hospitals. According to an editorial that accompanied the study in JAMA, the number of surgical centers grew by an average of 8.3% per year from 1999 to 2005. There are currently more than 5,000 outpatient surgical centers cross the United States registered to participate in the Medicare program, according to the CDC.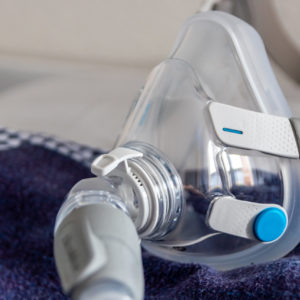 Did You Know?
Millions of Philips CPAP Machines Recalled
Philips DreamStation, CPAP and BiPAP machines sold in recent years may pose a risk of cancer, lung damage and other injuries.
Learn More
CDC researchers looked at state inspection records for 68 outpatient surgery centers; 32 in Maryland, 16 in North Carolina and 20 in Oklahoma. They found that 48 of them (67.6%) had at least one lapse in infection control, and 12 (17.6%) had three or more lapses spanning five different infection control categories.
The Ambulatory Surgery Center Association (ASCA), which represents the ASC industry, said in a press release that it is aware of the need for improvement in infection control and has been working toward that goal. However, the ASCA also criticized the study for not comparing outpatient surgery infection problems with lapses at traditional hospitals.
There are more than 2 million hospital infections acquired each year, resulting in about 90,000 deaths annually, according to earlier data from the CDC. Another 1.5 million long term care and nursing home infections occur every year.
In recent years, there has been an increasing number of hospital infection lawsuits filed throughout the United States, as experts believe that most of these potentially life-threatening infections in hospitals can be prevented if steps are taken by the facility and staff.
Lawrence

June 14, 2010 at 2:35 pm

Infection control concerns are not unique to outpatient surgery centers. Case in point: Issued in a report by the Veterans Affairs Office of Inspector General (VAOIG) on March 16, 2010, the Veterans Health Administration (VHA) concluded that the risk of healthcare-acquired infections associated with several recently confirmed infection-control errors, or breaches, within the Veterans Affairs Car[Show More]Infection control concerns are not unique to outpatient surgery centers. Case in point: Issued in a report by the Veterans Affairs Office of Inspector General (VAOIG) on March 16, 2010, the Veterans Health Administration (VHA) concluded that the risk of healthcare-acquired infections associated with several recently confirmed infection-control errors, or breaches, within the Veterans Affairs Caribbean Healthcare System (VACHS) – which includes a Veterans Affairs medical center (VAMC) in San Juan (Puerto Rico) – posed a "negligible" risk of infection not warranting patient notification. (To read the VAOIG's report, visit: ) An evaluation of the VHA's assessment of risk suggests that the VHA's conclusions are in error and more assuaging and forbearing than sound and consistent. The medical literature suggests that these breaches would pose an increased (not negligible) risk of infection warranting their disclosure to veterans. (My complete evaluation of the VHA's assessment of risk can be found on-line at: ). These infection-control breaches are several and include the following: (a) failure to disinfect transvaginal ultrasound transducers after each use; (b) improper cleaning of flexible laryngoscopes after each use; (c) failure to leak-test flexible endoscopes; and (d) the (routine) use of a damaged (and misbranded) flexible endoscope. Apparently overlooked by the VHA, each of these breaches identified within the VACHS has been linked either directly to patient injury or, at the very least, poses an increased risk of transmission of such infectious agents as HIV and the hepatitis B and C viruses. Briefly, one study reports that transvaginal (and transrectal) ultrasound transducers, including those covered with a "protective" sheath, were contaminated after use with infectious microorganisms, including the human papilloma virus (HPV), which has been linked to cervical and anogenital cancers. Other studies similarly report that flexible (and rigid) laryngoscopes may become contaminated with and transmit blood and other potentially infectious materials if not properly cleaned and disinfected after each use. And another study reports the patient-to-patient transmission of respiratory tuberculosis due to the use of a damaged flexible endoscope that had not been leak tested. As if a case of déjà vu, these breaches identified within the VACHS are markedly similar in type and detail to several that the VAOIG substantiated one year earlier at three VAMCs located in Murfreesboro (TN), Augusta (GA), and Miami (FL) – findings that suggest not only that "fundamental defects" identified by the VHA itself within its own structure remain intact, but also that VHA's commitment to public health is lacking. (These breaches were the focus of congressional hearings in 2009.) But, whereas it concluded that the risk of infection associated with the improper cleaning and disinfection of flexible laryngoscopes at the VAMC in Augusta (GA) posed a sufficiently significant risk to warrant the notification of 1069 patients, the VHA paradoxically, if inexplicably, concluded that this same breach identified one year later at the VAMC in San Juan posed a negligible risk. Such incongruous risk assessments by the VHA are a problematic contrariety apparently at odds with, among others, the Department of Veterans Affairs (VA) policies not only requiring a consistent standard of care vis-à-vis the control and prevention of infectious diseases but also regarding patient disclosure – policies that emphasize the VHA's "ethical," "legal" and "presumptive obligation" to inform patients of "harmful or potentially harmful" adverse events, even those that "may not be obvious or severe." As confusing as this contrariety is the VHA's rationale for notifying (in 2008) more than 6000 patients of the VAMC in Murfreesboro of the potential risk of infection associated with the improper use and cleaning of irrigation tubing used during colonoscopy, despite this breach (to date) having not been linked to infection, while, in contrast, not notifying patients within the VACHS of an apparently more hazardous breach, one that has been directly linked to infection: the routine use of a damaged flexible endoscope. In conclusion, these findings and reports suggest, in addition to some of the VHA's assessments of risk being unreliable and inconsistent and the VHA vis-a-vis infection control still in disrepair, that a re-assessment by the VHA of the risk of infection associated with the aforementioned breaches identified within the VACHS is necessary because, in the words of the VHA itself, the improper disinfection of reusable medical equipment "places veterans at risk of infection."
"*" indicates required fields