Ovarian Cancer Research is Lacking, With Opportunities to Improve: Report
March 03, 2016
By: Irvin Jackson
A new report highlights "surprising gaps" in the medical knowledge about ovarian cancer, indicating that there are research opportunities that could help reduce the number of women who are diagnosed or die from ovarian tumors.
On Wednesday, the National Academies of Sciences, Engineering and Medicine, released a congressionally mandated report on the state of the science of ovarian cancer, suggesting that there is a lot medical experts and scientists do not know about a disease that kills 14,000 women in the U.S. each year.
Researchers suggest that ovarian cancer is not just one cancer, but a number of them that all happen to affect the ovaries. However, there is currently no reliable screening tests available to detect the cancer, there is a lack of effective treatments and no cure in sight.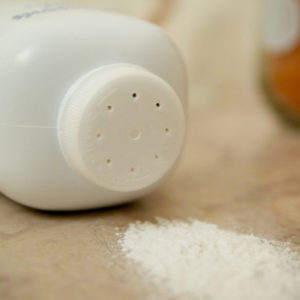 The report comes amid widespread media attention about the link between ovarian cancer and talcum powder, which is commonly used by million of women for feminine hygiene purposes. Last week, a St. Louis jury ordered Johnson & Johnson to pay $72 million in damages for failing to warn that their talcum powder products could cause ovarian cancer, raising questions about why women were not told about the potential risk.
The National Academies found that more than 21,000 women are diagnosed with ovarian cancer in the U.S. each year. It is the fifth leading cause of death among women, with a five-year survival rate of under 46%. Due to its lack of early symptoms, it is often called a "silent killer" because two-thirds of women are diagnosed in the advanced stages.
"While progress has been made in ovarian cancer research over the past few decades, much remains to be learned," said Jerome F. Strauss III, who authored the report, in a National Academies press release. "The more that is understood about the basic biology of various types of ovarian cancers, such as where they originate in the body, the more rapidly we can move toward advances in prevention, screening, early detection, diagnosis, treatment, and supportive care."
One of the bigger take-aways is that the researchers suspect that there is not just one type of ovarian cancer, but instead say the ailment is a "constellation" of cancers that affect the ovaries and may not even originate there.
The report found that while some ovarian cancers are hereditary, most are not, and risk factors have been hard to identify. That could be because ovarian cancers may start in other parts of the body and migrate to the ovaries, the researchers said.
The committee overseeing the study recommended that researchers work on the identification and evaluation of a range of factors that could increase ovarian cancer risks. They also called for funding into research that would improve technology to detect the small lesions caused by early stage ovarian cancer. Detection of those lesions is currently very difficult and in some cases nearly impossible.
The study also found that both care for women with ovarian cancer, and the dissemination of current knowledge and the state of the science, varied widely and needed to be more uniform and complete.
Talcum Powder Concerns
While researchers have grappled with talcum powder's role in ovarian cancer, resulting in well over a dozen studies over the last several decades, the issue has only recently come to the forefront of public awareness.
Late last month, Johnson & Johnson was ordered to pay $10 million in compensatory damages to the family of Jackie Fox, who died from ovarian cancer following years of talcum powder use, as well as an additional $62 million in punitive damages that are designed to punish the manufacturer for withholding information from women about the talcum powder ovarian cancer risks.
Internal company memos and documents presented at trial highlighted how the manufacturer knew about the potential risk for years, and told its own consultants that there was a connection. However, the talcum powder warnings provided with Johnson's Baby Powder and Shower-to-Shower suggest that users only need to worry about avoiding contact with their eyes, inhaling the powder or applying to areas of broken skin.
Johnson's Baby Powder is the most widely used brand of talcum powder product on the market, which is commonly associated with use on infants to smooth skin and prevent diaper rash. However, it is also popular among adult women for feminine hygiene purposes and as a general body power. As a result of the popularity, Johnson & Johnson introduced Shower-to-Shower talcum powder specifically for this use.
One of the findings in early talcum powder ovarian cancer research was that particles of talc were found inside of ovarian cancer tumors, leading researchers to believe that they had migrated from use on the genitals deep into the body.
The only warnings provided with many popular talcum powder products indicate that users should avoid contact with the eyes and keep the powder away from the faces of children to avoid inhalation.
A growing number of Johnson's Baby Powder lawsuits and Shower-to-Shower Body Powder lawsuits are now being pursued against Johnson & Johnson, all involving allegations that women may have avoided an ovarian cancer diagnosis if the manufacturer had provided warnings for consumers and the medical community.
"*" indicates required fields