Overdoses of Acetaminophen in Hospitals are Fairly Common: Report
May 24, 2012
By: Austin Kirk
According to the findings of new research, hospitals are routinely providing patients with excessive doses of acetaminophen, the painkiller found in Tylenol, which can cause damage to the liver and other serious health problems. 
Researchers from Thomas Jefferson University Hospital in Philadelphia report that about 2.5 percent of all patients admitted to a hospital are given too much acetaminophen at least one day during the visit. Their findings were presented in San Diego at the Digestive Disease Week meeting on Monday.
The maximum recommended daily dose for the painkiller is four grams, and overdoses of acetaminophen are known to pose a serious risk of liver damage, liver failure or death.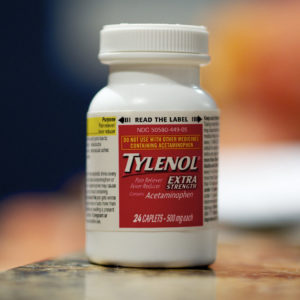 In the new study, researchers looked at medication records and hospital admissions for 46,000 patients over a two year period and found that that the recommended maximum dosage was exceeded for about 1,100 of those patients on at least one day. Very few of those patients were given blood tests for liver problems, the researchers determined.
According to a study published last year in the British Journal of Clinical Pharmacology, even small acetaminophen overdoses pose a serious risk of liver injury. Known as "staggered overdoses", that prior study found that patients were more likely to suffer serious and potentially life-threatening injury from small, accidental overdoses than from large acetaminophen overdoses, such as in a suicide attempt, because the risk of liver damage is not as easily detectable.
The FDA has indicated that overdosing on acetaminophen is a leading cause of liver failure in the United States, resulting in more than 50,000 emergency room visits, 25,000 hospitalizations and over 450 deaths annually. Medication errors with acetaminophen led to 14 deaths and 74 injuries from 2000 to 2010 in children under the age of 13, according to the FDA.
Due to the risks associated with receiving too much acetaminophen, an FDA advisory panel was convened in May 2011 to make recommendations about new warnings or other regulatory actions. Stronger warnings about the potential risk of liver failure from acetaminophen have also been added to all products over the past year, including clearer indications about what products contain acetaminophen as the active ingredient to avoid the risk of overdose.
Johnson & Johnson currently faces a number of Tylenol lawsuits filed on behalf of individuals who suffered liver failure and other injuries. Those complaints allege that for years the drug maker sold the popular painkiller without adequate warnings about the risk of exceeding the maximum daily dose or the risk of liver damage.
"*" indicates required fields