Overnight Extubation in ICU Linked to Increased Rate of Mortality: Study
September 14, 2016
By: Martha Garcia
Many patients in the Intensive Care Unit (ICU) need mechanical ventilation to help them breathe, and a new study suggests that removing the mechanical venitlation during the overnight shift, known as extubation, may increase a patients risk of death.
One-fifth of hospital patients who need mechanical ventilation in the intensive care unit (ICU) are extubated, and have their ventilation removed at night, according to the findings of new research, which indicates that those patients have higher rates hospital mortality than patients who undergo extubation during the daytime. They also need to be reintubated more often.
The findings were published last week in the journal JAMA Internal Medicine.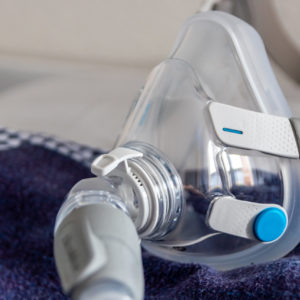 Did You Know?
Millions of Philips CPAP Machines Recalled
Philips DreamStation, CPAP and BiPAP machines sold in recent years may pose a risk of cancer, lung damage and other injuries.
Learn More
Researchers studied adults over the age of 18 undergoing mechanical ventilation in ICUs as part of Project IMPACT. Data was analyzed from hospital stays from October 1, 2000, to March 29, 2009. Overnight extubation was categorized as happening from 7 p.m. to 6:50 a.m.
Data for more than 97,000 patients was reviewed across 165 ICUs in the United States. More than 4,500 propensity-matched pairs had mechanical ventilation for less than 12 hours and 5,700 had mechanical ventilation for 12 hours or more.
Researchers determined that 20% of patients underwent overnight extubation and the percentage decreased over time. Despite a decreasing trend of overnight extubation, the outcomes were still worse for patients who had ventilation removed at night.
Patients who had mechanical ventilation durations of less than 12 hours also had the greatest association with being extubated overnight. Those patients also had more frequent reintubation rates in the ICU; five percent within 24 hours of extubation compared with eight percent within 48 hours.
ICU patients extubated at night after less than 12 hours on ventilation had a mortality rate of 5.6%, compared to a 4.6% mortality rate for patients extubated during the day. Overall, researchers concluded it was riskier for patients to have ventilation removed at night.
Among ICU patients who had mechanical ventilation for more than 12 hours, but were extubated at night, they had a mortality rate of 11%. However, if patients had ventilation for more than 12 hours and were extubated during the daytime, their mortality rate was six percent.
Researchers also concluded the average ICU length of stay was also shorter for overnight extubation patients.
Among hospital patients not in the ICU who were intubated for less than 12 hours and extubated at night, mortality rates were 8.3%. This compares to those extubated during the day, with a mortality rate of seven percent.
Non-ICU patients extubated in-hospital at night after 12 hours of ventilation had a death rate of 16%. This compares to non-ICU patients extubated in-hospital during the day after 12 hours of ventilation; those patients had a mortality rate of 11%.
Study authors say they are unsure why exactly the mortality and reintubation rates increase for overnight extubation, but more research is needed to further determine why this occurs.
Most of the patients were sent to the ICU after coming out of surgery. Researchers speculate patient families may be insistent to extubate patients since they underwent surgery late in the day and are eager to see how their loved ones are doing.
"*" indicates required fields