Doctors Overuse Radiation Therapy to Treat Prostate Cancer: Study
October 11, 2013
By: Martha Garcia
According to new research, doctors may be overusing radiation therapy among patients with advanced stage prostate cancer, potentially placing patients at risk and incurring unnecessary medical expenses.
In a study published in the Journal of the American Medical Association October 9, researchers from the University of Pennsylvania Perelman School of Medicine in Philadelphia found that very few prostate cancer patients are treated with a single session of radiation to reduce pain. Instead, more than half of patients studied were treated with more than 10 treatments, which the researchers say may be excessive.
Radiation therapy is often used to help treat pain in prostate cancer patients whose cancer has spread to the bone in more advanced stages. The therapy does not increase a patient's likelihood of cancer survival, instead it is designed to ease severe pain.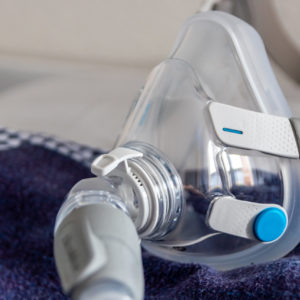 Did You Know?
Millions of Philips CPAP Machines Recalled
Philips DreamStation, CPAP and BiPAP machines sold in recent years may pose a risk of cancer, lung damage and other injuries.
Learn More
Many doctors use multiple fractions, or sessions, of radiation therapy during treatment for pain management, according to Dr. Justin Bekelman and his team of researchers, who found a significantly low rate of single treatment for cancer patients.
The study examined Medicare claims from more than 3,000 male patients who underwent radiation therapy during 2006 to 2009. Researchers found that only 3% of prostate cancer patients received a single session of palliative radiotherapy. Conversely, more than half of prostate cancer patients in the study received more than 10 treatments of radiation therapy.
The cost of radiotherapy averaged $1,900 for patients undergoing one session and $5,000 for patients undergoing 10 or more treatments.
Multiple Sessions May Be Unnecessary
Prior studies have found radiotherapy has no increase in pain relief between one session versus multiple sessions for uncomplicated bone metastases. These studies reveal one fraction is typically enough to provide the maximum benefit in alleviating pain.
However, the findings of the new study reveal this information is not being commonly put into practice by doctors. It remains unclear why few patients only undergo single treatment, but the researchers offer some speculation.
In some cases, doctors may be worried of a recurrence of pain after only a single treatment, doctors may not be aware of the previous research on radiotherapy, or in some cases they may be financially motivated, since doctors are paid per treatment.
Past research has shown that single treatment may be just as effective and less expensive than undergoing multiple treatments. Radiation therapy of 10 sessions or more is only recommended in fewer than 10% of cases and only in cases where the cancer may have also spread to nearby soft tissue.
Researchers say that single treatments are often better for the patients quality of life and should be standard care. They urge patients to question their doctor's recommendations for multiple treatments to determine if is the best course of treatment for them. The focus for radiotherapy should remain on pain treatment and not cancer survival.
Radiotherapy is often also used to treat pain in other types of cancer, such as breast and lung cancers which have also spread to the bones in advanced stages. However, researchers are unclear if single session radiotherapy is used appropriately in those types of cancer as well.
Prostate cancer is the leading cause of cancer in men in the U.S. More than 28,000 American men are diagnosed with prostate cancer every year. The slow growth rate of the tumors provides men who detect and treat prostate cancer early with a good prognosis.
Other common treatments for prostate cancer are proton radiation therapy, chemotherapy, hormone therapy surgery and frequent surveillance.
Joseph

November 6, 2017 at 8:27 pm

Do not do this to many problems with it
"*" indicates required fields