FDA Warns Consumers To Beware of Unsubstantiated Claims About Hyperbaric Oxygen Chambers
July 28, 2021
By: Martha Garcia
Federal regulators are urging consumers not to use hyperbaric chambers at unapproved facilities, or for treatments which have not been approved as safe and effective, indicating unsubstantiated claims and marketing for the therapy may lead to serious health risks, including death.
The FDA issued a statement on July 26, titled "Hyperbaric Oxygen Therapy: Get the Facts", which is intended to raise awareness about the risks associated with hyperbaric chambers when used for unapproved treatments, such as COVID-19, or of having hyperbaric treatments in unapproved facilities.
A hyperbaric chamber is a tube large enough to hold one person or a room that can accommodate more than one person to deliver hyperbaric treatment, which involves breathing 100% pure oxygen. The pressure inside is raised to a level that is higher than normal air pressure.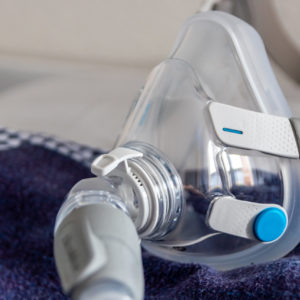 Did You Know?
Millions of Philips CPAP Machines Recalled
Philips DreamStation, CPAP and BiPAP machines sold in recent years may pose a risk of cancer, lung damage and other injuries.
Learn More
They are used to treat scuba and deep-sea divers affected by the rapid change in pressure around them, as well as other health problems, including carbon monoxide poisoning and diabetic foot ulcers.
The FDA approved hyperbaric treatments for air and gas bubbles in the blood vessels, severe anemia, burns, carbon monoxide poisoning, crush injury, decompression sickness from diving, gas gangrene, certain types of sudden hearing loss, skin and bone infections, radiation injury, skin graft flap at risk of tissue death, certain types of sudden vision loss, non-healing wounds and diabetic food ulcers. However, hyperbaric devices are not proven to cure cancer, Lyme disease, autism, or Alzheimer's disease, and are not approved by the FDA to treat those ailments, or COVID-19.
Hyperbaric treatment is being studied for other conditions, including COVID-19, but those studies are ongoing and have not yet shown the chambers to be effective in treating those conditions.
The FDA regulates both the oxygen used in hyperemic therapy and hyperbaric chambers, as hyperbaric chambers are considered a medical device.
FDA also approved large, zippered bags to treat altitude sickness only, but the zippered chambers are not approved for use with oxygen tanks or oxygen concentrators.
There have been reports of people using these bags to create homemade hyperbaric devices, which lead to a risk of fire and suffocation.
When hyperbaric treatment is used for FDA approved indications, it is considered safe and serious complications are rare. However, it does carry a risk of fire if a spark is introduced into the high oxygen environment.
Explosions and fires have occurred in hyperbaric chambers that have not been approved by the FDA and at unaccredited facilities.
The FDA suggests checking with your doctor before using a hyperbaric device. If your doctor recommends hyperbaric treatment, the FDA recommends going to a hospital or facility that has been inspected and is properly accredited by the Undersea and Hyperbaric Medical Society.
Adverse events and side effects should be reported to the FDA's MedWatch Adverse Event Reporting program.
John

March 19, 2022 at 4:14 am

I had 4 1/2 pounds of Fournier gang green removed from my butt, and they put me in one the first time they put me in it was causing pain and popping sounds, and a fullness sensation in both ears, that was a year ago this month just seen doc because of pain and pressure in my hears and they said I still have a tube they inserted the first time I went in the Oxygen Hyperbaric chamber, and my doc say[Show More]I had 4 1/2 pounds of Fournier gang green removed from my butt, and they put me in one the first time they put me in it was causing pain and popping sounds, and a fullness sensation in both ears, that was a year ago this month just seen doc because of pain and pressure in my hears and they said I still have a tube they inserted the first time I went in the Oxygen Hyperbaric chamber, and my doc says the tube is causing all my problems of being infected. I hated that chamber after it blew out my eardrums.

Christie

November 13, 2021 at 9:57 pm

I had hyperbaric treatment which they didn't tell me my eyesight would go away in then come back also broke my eardrums and it did not come back
"*" indicates required fields