Concerns About Ozempic and Wegovy Hair Loss Rising Among Consumers
April 27, 2023
By: Irvin Jackson
While the diabetes drugs Ozempic and Wegovy are increasingly being prescribed for weight loss, a growing number of reports seem to suggest that users are not just losing pounds, but that side effects of the medications may be causing hair loss as well.
According to a NBC News report published on April 22, users of the two drugs are posting concerns on social media sites indicating their hair appears to be falling out after taking Ozempic or Wegovy.
Ozempic and Wegovy are the brand names for the diabetes drug semaglutide, which were originally approved for the treatment of people with Type 2 diabetes. However, in recent months the medications have been increasingly prescribed for weight loss. While Wegovy has FDA approval for weight loss uses, Ozempic does not, and is prescribed "off-label" as a diet medication by a growing number of doctors.
The new report points out several social media posts by users on platforms such as Reddit and others, who are alarmed to find their hair falling out after taking the medications.
"Anyone lost most of their hair with Ozempic? Talked to doc several times about it but they keep telling me the drug does not cause hair loss," one Reddit user stated. "I requested an oral minoxidil prescription but they wouldn't give it to me. Should I stop Ozempic?"
While clinical trials linked Wegovy to triple the risk of hair loss when compared to those who took a placebo, no such side effects are listed in reference to Ozempic, which is typically given at a much lower dose.
Manufacturers and some health experts say the hair loss, known as alopecia, may be related to the weight loss the drugs are causing. Patients undergoing weight loss surgery are often warned of the risk of hair loss due to the body's attempt to conserve resources, but some consumers say there appears to be something more serious happening.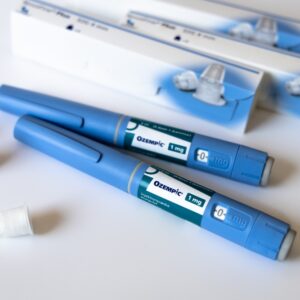 Find Out If You Have a Lawsuit
Another post, concerning Wegovy hair loss noted the condition does not seem to be related to the actual weight loss.
"This is not normal hair shedding. This is gobs and gobs of hair every time I take a shower," the poster wrote. "It's not from weight loss. I've lost 40lbs before low calorie without a shot and experienced NOTHING like this."
Health experts interviewed by NBC recommended maintaining a healthy diet, including plenty of protein, iron, B vitamins and zinc to help combat potential hair loss related to rapid weight loss.
---
Find Out If You Qualify for Ozempic or Mounjaro Compensation
"*" indicates required fields